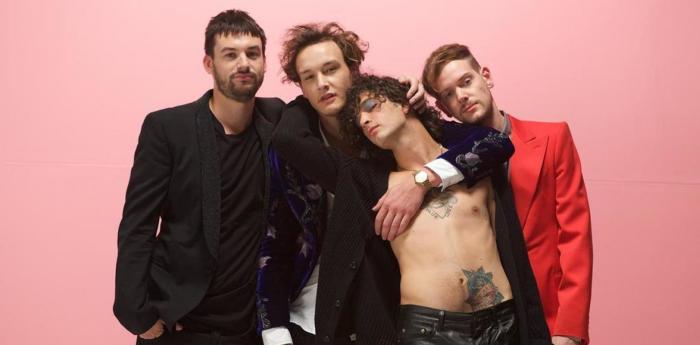 Manchester indie rockers are having rock'n'roll fun of the digital age in new music video 'Love Me'
October 29, 2015
Indie guys from Manchester band The 1975 have shared the official music video for their latest single 'Love Me'. The video, directed by Diane Martel, shows the band enjoying the excesses of "the digital age". Single 'Love Me' is featured on the 1975's upcoming sophomore album, titled I Like It When You Sleep For You Are So Beautiful Yet So Unaware Of It. Here is what frontman Matthew Healy has to say about the new clip:
"With 'Love Me' we wanted to capture the neon-hued enthralling acquisition of success and excess, the screaming momentum, the sexy daze. Everything is REDICULOUS! But, is it? The only art worth any investment is art that makes one feel personally addressed. A simple truth, or set of truths, that galvanises an awareness and passion within an individual and in doing so immerses the individual into a sense of shared experience and community founded upon that same personal connection or experience. Too many artists care what others think. We are for the 'community'! A non-linear observation on everything that has been and what will become. A lack of understanding of the world we are living in. The post-ironic notion of the modern world. Selfie mythologizing. Creating how we consume. Fragments of culture. Not settling for what you're given. WE'VE JUST COME TO REPRESENT A DECLINE IN THE STANDARDS OF WHAT WE ACCEPT."
Watch 'Love Me' clip below, share your thoughts in the comments, and join Alterock Facebook and Twitter to always be in the know about your favorite rock bands!
[huge_it_slider id="1″]