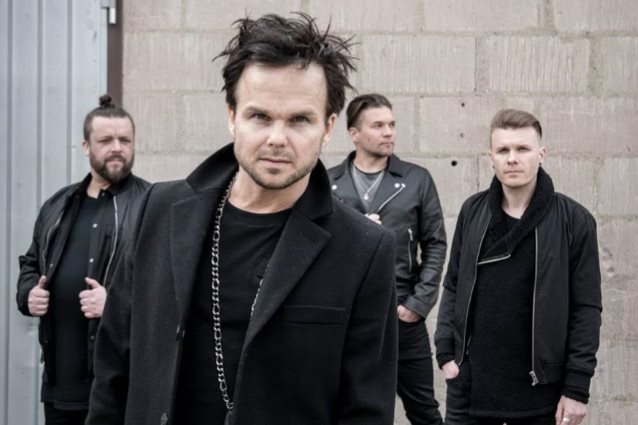 The Rasmus dedicate the single to all the "shy and quiet" fans in the back rows at their shows
September 4, 2018
We are stoked to tell you that Finland's iconic rockers The Rasmus have announced a brand new single! The song is titled 'Holy Grail' and is due out September 14. Check out the single cover art below.
Frontman Lauri Ylönen reveals that 'Holy Grail' was inspired by the band's long tour and those lone yet most devoted fans standing in the back rows during their performance.
"I wrote this song last spring, as we were on a long tour of Russia," says the singer. "During the journey I thought a lot of about loneliness. Sometimes I focus special attention on the fans in the audience standing alone in the back, where lights can't reach, and in some way I see myself in them."
The Rasmus vocalist even calls such fans "antiheroes": they are not the loud, out-there, fans jumping in the front rows but their role in the band's life doesn't go unnoticed.
"When we meet fans after the show, the mysterious figures at the back rows often turn out to be the most devoted fans – shy and quiet. It's very hard to find the words when you finally get the opportunity to say something. The song is dedicated to all these antiheroes".
It's not surprising that the musicians got to thinking about loneliness and loyalty. Over the past couple of years, The Rasmus singer Lauri Ylönen and guitarist Pauli Rantasalmi have gone through a divorce. On the other note, last December Ylönen became the father the second time around. He and his girlfriend Katriina Mikkola welcomed their son Oliver into the world.
Soon The Rasmus will get to meet more "antiheroes" live as one week after the new single release, the band will go on a three-month-long world tour. The Rasmus will play Europe, UK and Latin America on this fall/winter tour.
'Holy Grail' will mark the first new music from the band since their ninth studio album, Dark Matters, released on October 6, 2017. You can pre-order and presave the new single here. In the meantime, check out the latest music video from The Rasmus, titled 'Nothing', below.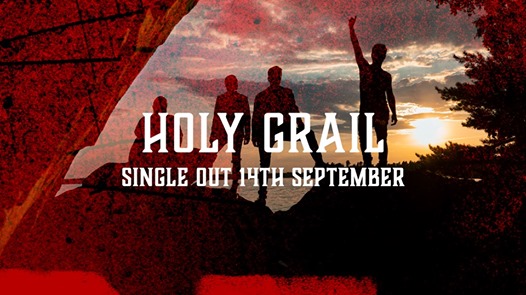 Don't miss the latest news about your favorite bands with AlteRock website! Join AlteRock Facebook and Twitter to stay tuned for rock and metal news.