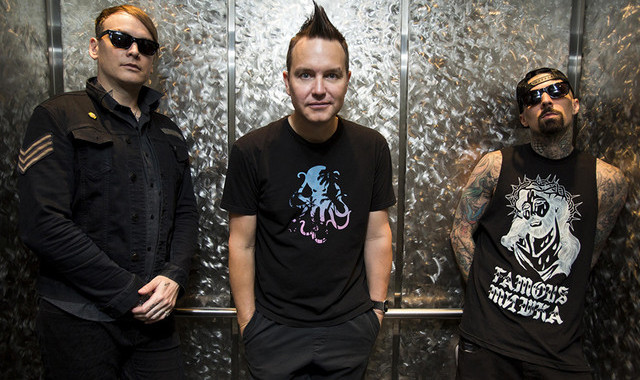 Blink-182 have shared the fifth track from their new, comeback album, California – 'No Future'
June 24, 2016
One after another, Blink-182 share new songs from their comeback album so frequently that we can barely keep up with their pace in delivering the band's news. Yesterday, Californian musicians put out the fifth album track, titled 'No Future', along with a lyric video for it.
Yeah you can run but life won't wait
They don't care about you
No future…
Sounds like quite a gloomy, hopeless song, doesn't it? But after all, it's cheerful Blink-182, so how pessimistic can their message be? Check out the song in the player below and find out.
More: BLINK-182 are begging "Dear head, shut up" in new song 'Rabbit Hole' – listen
Since it's already the fifth song featured on the new record, you might be wondering when the comeback album finally comes out in its entirety? In fact, it's just a week away. California album release date is next Friday, July 1.
So far Blink-182 have dropped five songs from the comeback LP. The first four were 'Bored To Death,' 'Rabbit Hole,' 'Built This Pool' and 'Brohemian Rhapsody.'
Watch: BLINK-182's show how to live life to the fullest in new video for 'Bored To Death'
 'No Future' is also available as one of three instant gratis tracks if you pre-order the California album via Blink-182's website. Give the new song a listen and check out the accompanying lyrics video below.
Share your thoughts in the comments, and join Alterock Facebook and Twitter to stay tuned for rock and metal news.