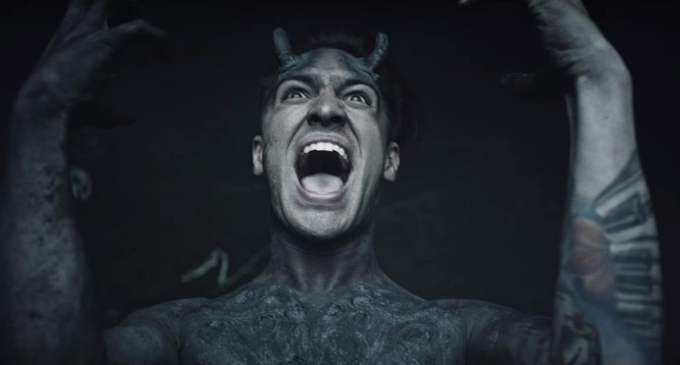 It might be hard to believe the powerhouse you hear is actually Brendon Urie's voice
December 18, 2018
Brendon Urie is a man of his words (in case you doubted it). He kept his promise to put out a metal version of Panic! At The Disco's track. Urie has shared the metal-infused Panic's song 'The Calendar'. If you haven't heard it yet, stop reading immediately and check out Urie's mindblowing vocals below!
More: Brendon Urie says he was "very depressed" after PANIC! AT THE DISCO first split
Panic! At The Disco's singer introduced the metal 'Calendar' via own Twitch stream during Fortnite session. The original track was part of the band's 2011′ album Vices & Virtues (but it will take you a while to get used to… erm… the new take on it).
But in case you think Urie recorded this metal rendition a few days ago, well, not really. "We did this in 2010," the singer said mid-stream (via Alternative Press). Earlier he told Rock Sound: "I want to do a metal project in particular. I actually just played something for my bandmates recently. We have an old song called 'The Calendar' and I made a metal version of it from years back."
Many fans loved this dark side to Panic! At The Disco so much that they insist Urie should give it a thought with his band and maybe record a real metal album. What do you think? You know, rock, pop, Broadway… maybe the next step is going metal?
Meanwhile, Panic! At The Disco are gearing up for another tour early next year, so be sure to check the list of upcoming dates and venues below.
Watch: Check out ex-PANIC! AT THE DISCO drummer surprise brendon Urie on stage
Panic! At The Disco 2019 Tour Dates:
01/10 – Buffalo, NY @ KeyBank Center
01/12 – Laval, QC @ Place Bell
01/13 – Manchester, NH @ SNHU Arena
01/15 – Albany, NY @ Times Union Center
01/16 – Brooklyn, NY @ Barclays Center
01/18 – Newark, NJ @ Prudential Center
01/19 – Providence, RI @ Dunkin' Donuts Center
01/20 – Washington, D.C. @ Capital One Arena
01/22 – Charlotte, NC @ Spectrum Center
01/23 – Charlottesville, VA @ John Paul Johns Arena
01/25 – Nashville, TN @ Bridgestone Arena
01/26 – Cincinnati, OH @ U.S. Bank Arena
01/27 – Milwaukee, WI @ Wisconsin Entertainment Center
01/29 – Grand Rapids, MI @ The Van Andel Arena
01/30 – Cleveland, OH @ Quicken Loans Arena
02/01 – Omaha, NE @ CenturyLink Center
02/02 – Kansas City, MO @ Sprint Center
02/04 – Rosemont, IL @ Allstate Arena
02/05 – Saint Louis, MO @ Enterprise Center
02/06 – Memphis, TN @ FedExForum
02/08 – Austin, TX @ Frank Erwin Center
02/09 – New Orleans, LA @ Smoothie King Center
02/12 – Albuquerque, NM @ Tingley Coliseum
02/14 – Anaheim, CA @ Honda Center
02/15 – Inglewood, CA @ The Forum
02/16 – San Diego, CA @ Valley View Casino Center
02/19 – Oakland, CA @ ORACLE Arena
02/20 – Sacramento, CA @ Golden1 Center