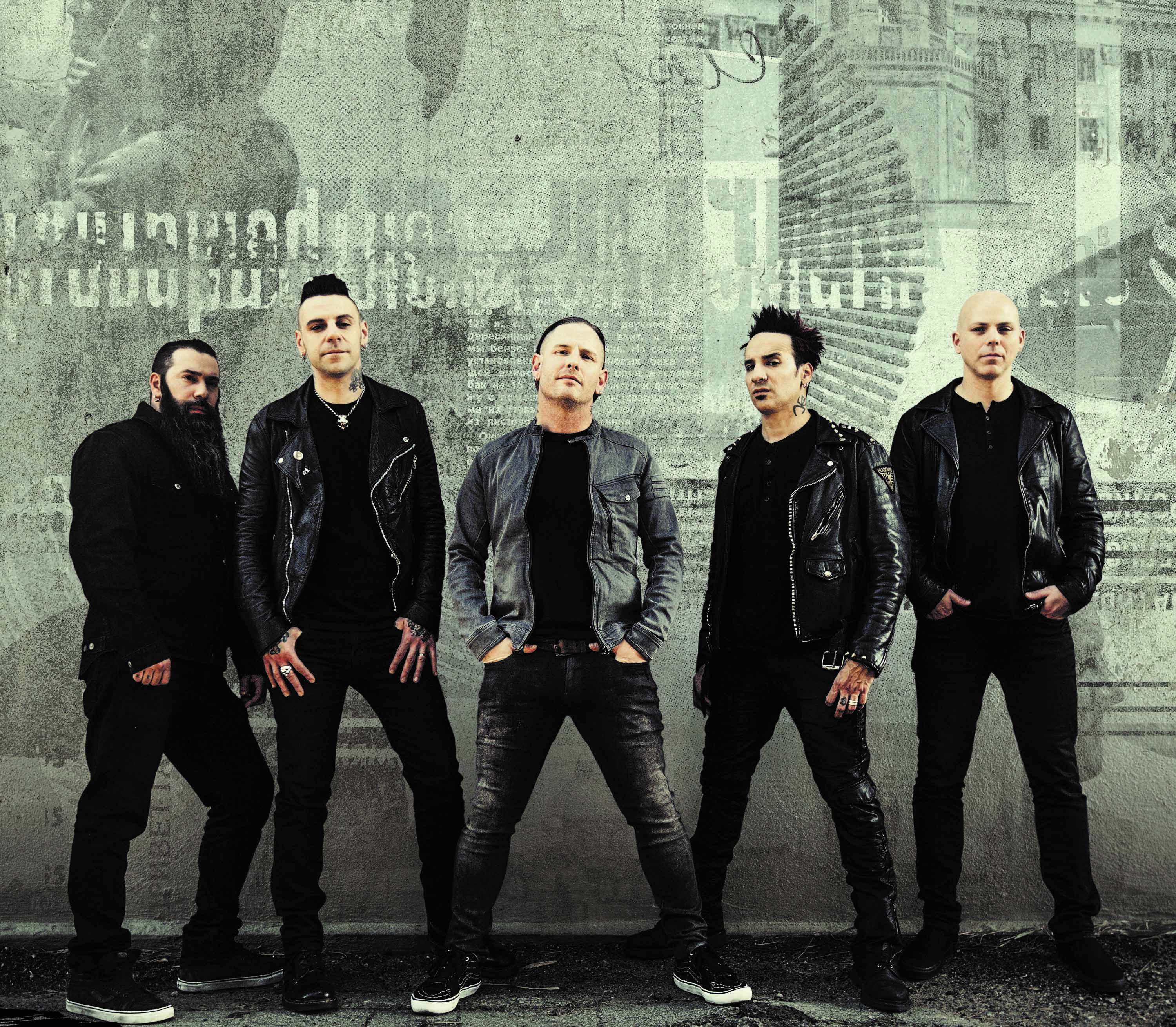 Taylor started writing new Stone Sour tunes while touring in support of Hydrograd
September 11, 2018
Slipknot are prepping to release new material in 2019 but Corey Taylor has revealed he's already started working on Stone Sour's new tunes! The singer confirmed this awesome news as well as Slipknot's return in a podcast with HEAVY Music Interviews. Hear the full interview below.
Taylor toured hard with Stone Sour since the band released their latest album, Hydrograd, in 2017. And you can be sure the singer wasn't wasting his time off stage:
"We started writing new music pretty much as soon as we got on the road," Taylor says. According to the musician, his bandmates can rest for a while because "when it's time to really start ramping up the demo machine, we're gonna have all this cool stuff."
As for Taylor's "heavier" fans, don't let this lead you to thinking Slipknot are going to need more time for a new record. In the same interview, Taylor confirmed he will be fully dedicating himself to Slipknot in 2019! The band is already in works on their long-awaited new record – the first one in five years since 2014's .5: The Gray Chapter.
"Obviously I'm going to do Slipknot next year," Taylor said. He's also sure it will "allow the audience to miss [Stone Sour], which is the best thing in the world you can have. That built-in need for a band to come back just when you think you can't wait any longer."
Which can't you wait to hear? New Slipknot album or new stuff from Stone Sour? Share your thoughts in the comments, and join AlteRock Facebook and Twitter to stay tuned for rock and metal news.