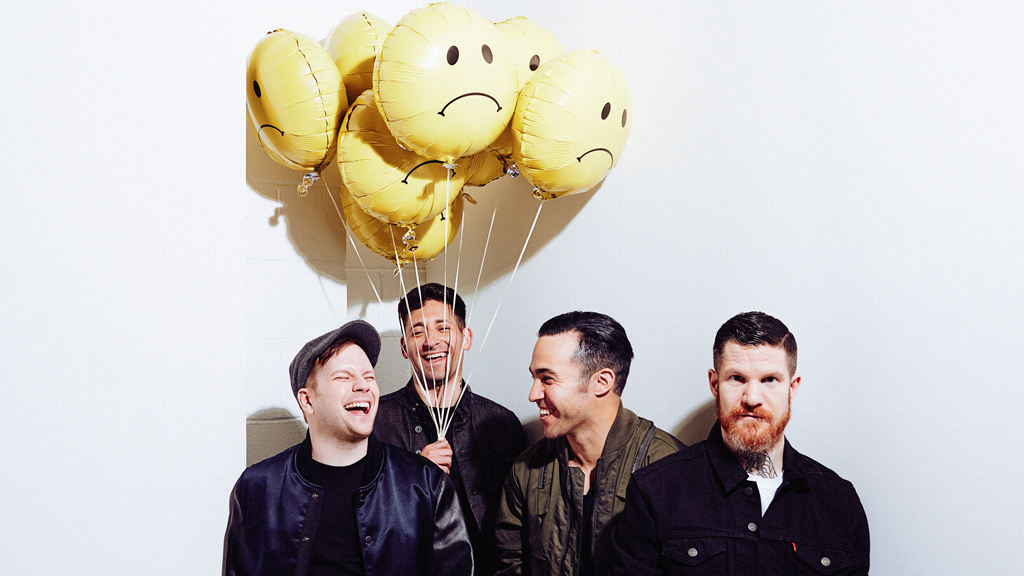 The band has also shared an acoustic performance of their new track 'HOLD ME TIGHT OR DON'T'
February 21, 2018
The moment you hear the title "'I Wanna Dance With Somebody', you immediately hear this catchy tune in your head and have a picture of Whitney Houston, singing this joyful track the way only she can could. So we know you might be a bit skeptical, hearing that Fall Out Boy have dared to make a cover for it.
But Patrick Stump surely nails Whitney's vocal parts and the band's take on the hit gives it a sweet rock'n'roll touch. Don't believe it? Give it a listen yourself and share your thoughts!
You can find the FOB's cover in their Spotify Singles session, where you'll also see a new, acoustic performance of their latest track, 'HOLD ME TIGHT OR DON'T.' Check them out below:
Watch: Fall Out Boy shock viewers with creepy live performance of 'Hold Me Tight or Don't'
It's worth reminding that FOB's new album M A N I A has earned the band their fourth No. 1 spot on the Billboard charts, so if you still haven't heard it, you're missing a lot.
Soon the group will embark on Mania tour, along with Machine Gun Kelly, and for select dates they'll be opened by Every Time I Die, Against The Current, State Champs, and others.
More: FALL OUT BOY llamas kill Pete Wentz in weird music video for new song 'The Last Of The Real Ones'