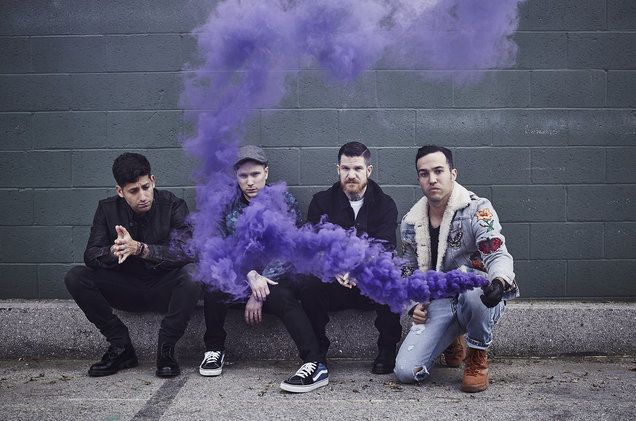 Along with their all-time hits, Fall Out Boy also performed latest tracks, 'The Last Of The Real Ones' and 'Champion'
September 26, 2017
Here is something every Fall Out Boy fan will appreciate: the band's full set from Rock In Rio has emerged on YouTube in high quality! The show took place in Brazil just last week, so you can almost "reach out and touch" them. Watch the entire live performance below.
Besides their classics, FOB naturally used the chance to introduce some of their latest songs live to the Brazilian crowd. You'll get to hear the group's newest hits like 'The Last Of The Real Ones' and 'Champion.' Both tracks will appear on FOB's upcoming album, M A N I A, which is now scheduled for a January release.
Watch: FALL OUT BOY peform 'Young And Menace' on Jimmy Fallon
Patrick Stump, Pete Wents and co. had to have serious talks being under enormous pressure around releasing their next album. In the end, it was decided to push the record release date to January 19, which is a "pretty big bummer", Stump admits, but they "collectively thought that was best."
Check out their Rock In Rio performance and tell us what you think of it. Which songs did Fall Out Boy nail live? Share your thoughts in the comments, and join AlteRock Facebook and Twitter to stay tuned for rock and metal news.
https://youtu.be/BhFMwRJplqs
More: Watch FALL OUT BOY's play 'The Last of the Real Ones' on Jimmy Kimmel Live!