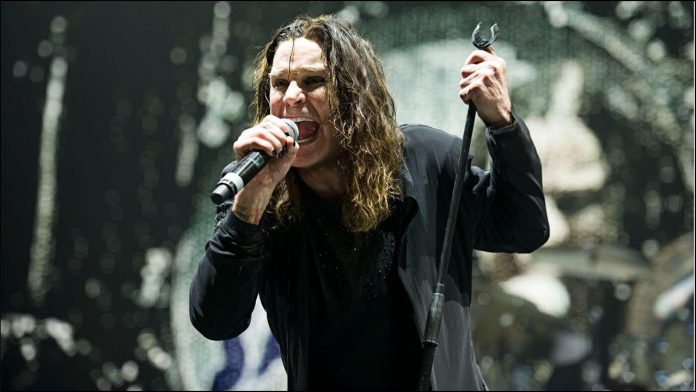 "I'm honestly overwhelmed", Ozzy Osbourne reacts to his three rock nominations
The 65th annual Grammy Awards are going to be an eclectic kaleidoscope of various generations of rock and metal acts. Such artists as Ozzy Osbourne, Muse, Megadeth, Ghost and Red Hot Chili Peppers have found themselves in the list of rock and metal nominees.
More: Watch YUNGBLUD "dancing at his funeral" in new video with Ozzy and Sharon Osbourne
The "Best Metal Performance" award will go to one of the following artists: Ozzy Osbourne, Muse, Turnstile, Megadeth or Ghost. Muse, who have recently released their album Will Of The People, got a nod for their Knights-of-Cydonia-reminiscent single 'Kill Or Be Killed'. Another candidate, Turnstile, performed their nominated song 'Blackout' on The Tonight Show Starring Jimmy Fallon in May this year.
The Academy's favorite this year is undoubtedly Ozzy Osbourne. He got onto the nominees lists in three categories for two tracks: 'Degradation Rules' and 'Patient Number 9'. You remember Ozzy taking Grammy stage with Post Malone in 2019, but since then the artist had to stay low-key for a few years due to health issues. Now that he's back on the road, it won't come as a shock to many if he takes another statuette. However, the legendary singer says he hadn't seen it coming this year:
"I'm honestly overwhelmed", Ozzy replied in a Q&A session. "Making this record was a great way to me to get back to work as I continued to heal. It's pretty great to be acknowledged at this point in my career."
The nominees for Grammy 2023 in 91 categories were announced on Tuesday, November 15, in a livestream from the Grammy Museum in Los Angeles. The livestream was star-studded: from a 12-time Grammy winner John Legend to Machine Gun Kelly.
The 65th Grammy Awards will be held on Sunday, February 5, 2023 at the Crypto.com Arena (ex-Staples Center) in Los Angeles, California. The ceremony will air live on CBS and Paramount+.
Check out the list of rock and metal nominations and nominees below and tell us who you think deserves to win on AlteRock Facebook and AlteRock Twitter right now!
'Best Metal Performance' nominees:
"Call Me Little Sunshine" – GHOST
"We'll Be Back" – MEGADETH
"Kill Or Be Killed" – MUSE
"Degradation Rules" – OZZY OSBOURNE (featuring Tony Iommi)
"Blackout" – TURNSTILE
'Best Rock Performance' nominees:
"So Happy It Hurts" – BRYAN ADAMS
"Old Man" – BECK
"Wild Child" – THE BLACK KEYS
"Broken Horses" – BRANDI CARLILE
"Crawl!" – IDLES
"Patient Number 9" – OZZY OSBOURNE (featuring Jeff Beck)
"Holiday" – TURNSTILE
'Best Rock Song' nominees:
"Black Summer" – RED HOT CHILI PEPPERS
"Blackout" – TURNSTILE
"Broken Horses" – BRANDI CARLILE
"Harmonia's Dream" – THE WAR ON DRUGS
"Patient Number 9" – OZZY OSBOURNE (featuring Jeff Beck)