Morbius arrives in cinemas July 31, 2020, and now we finally get the first taste of this blood-sucking film
What is Jared Leto of Thirty Seconds to Mars like? A fighter for world peace, environmental defender and motivational speaker. What is Jared Leto of cinematography? Joker, Mr. Nobody, and now, Morbius the Living Vampire from the Marvel Comic. What a striking contrast! The upcoming film got its first official trailer today, and it seems to be a highly intriguing Spider-Man spin-off.
The vampire-themed movie stars Jared Leto, who takes on a role of Michael Morbius, a scientist looking for a cure for a rare blood disease. Unexpectedly, the sick man turns himself into a living vampire and decides to dedicate his now-endless time to emptying the world from criminals. Watch the trailer below:
More: Check out how Jared Leto visited NY Comic Con incognito…
However, we couldn't see anything but a few photos from Morbius film set posted by the actor until now. In March of 2019, Leto confirmed that the movie was in the making with a photo showing the production process. The post was soon followed by some leaked pics and a video showing Leto flying in an orange jumpsuit.
The teasing continued with Leto sharing a clip of his character, standing still in the crowded street. The caption read: "Because no one else will walk this path…this place of shadows, where we do what must be done, no matter the cost."
More: Jared Leto pays tribute to Chester Bennington at VMAs, audience outraged at MTV
Many anticipate Morbius to repeat Venom's success and be a worthy competitor to Spider-Man. The movie hits theaters July 31, 2020. Keep an eye on the film news by joining AlteRock Facebook and AlteRock Twitter!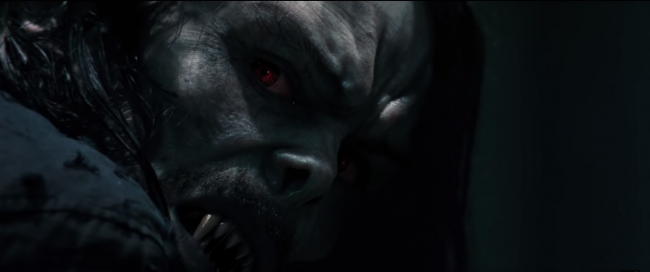 Watch: Jared Leto plays revealing 'Never Have I Ever' game on Ellen Show