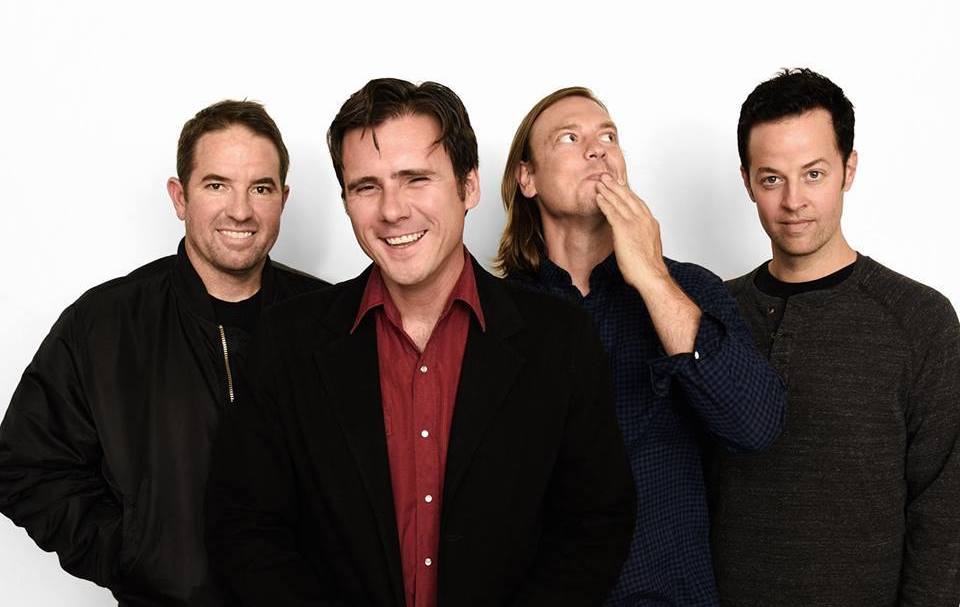 The band got invited to Conan O'Brien's show to play their new single from the album Integrity Blues
January 12, 2017
Last night Jim Adkins and co were guests on US channel TBS, where they had a pleasure of performing live on Conan with their recent single 'Get Right'. Watch the emotional performance below.
Jimmy Eat World released their ninth studio album, Integrity Blues, last October. In the recent interview Jim Adkins told The Aquarian that a year-long break helped them try a new sound on this record:
[quote align="center" color="#COLOR_CODE"]"There's this feeling of being relaxed and well rested, and then we also realized how much that we missed playing music together," says the frontman. "It was nice to really take that long of a break, come back after that break, and decide, "Why are we going to make another Jimmy Eat World record if it's going to be what we've been doing? Let's try to do something that we've never done before."[/quote]
Read: Jim Adkins gives exclusive interview to AlteRock on his solo project
The band are touring Northern America this week, preparing to head to Australia in a few days and then back to the US for another portion of shows. To add the volume to their live performances, Jimmy Eat World took "an extra guy" on the road with them:
[quote align="center" color="#COLOR_CODE"]"His name is Robin Vining, and he kind of wrote a lot of the backup vocals and guitars and keyboards," Adkins told in the same interview. "So, it's nice to have that extra guy doing that to fill in a lot of the holes that just the four of us can't do when we're by ourselves."[/quote]
At the end of March, the guys are flying to Latin America, and they're extremely excited to play some countries they've never been to before, like Brazil and Uruguay. And which shows on the current tour are you coming to? Let us know in the comments!
Check out the band's video from Conan show below and join AlteRock Facebook and Twitter to stay tuned for rock and metal news.
"Integrity Blues"