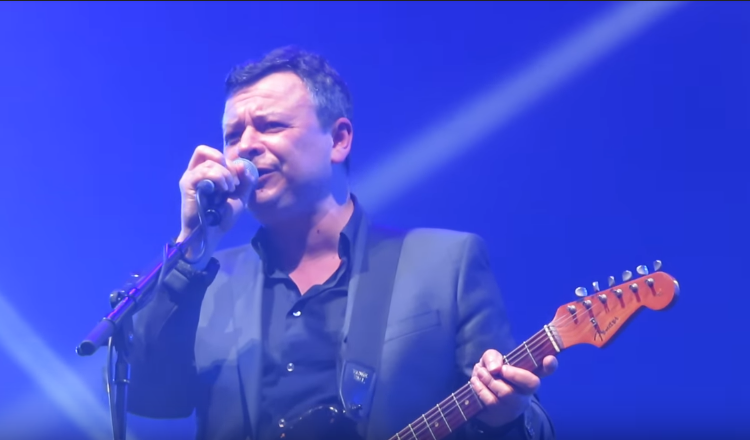 The Newcastle audience enjoyed a massive set of 23 songs, including live debuts and rarities
April 24, 2018
Last night Manic Street Preachers were rocking a career-spanning set, opening their 2018 UK arena tour at the Metro Radio Arena in Newcastle. The band performed six new songs, as well as rarities. See the impressive video footage and the setlist below.
Most of the songs played that night were from their thirteenth album, Resistance Is Futile. As NME points out, the stage production was spectacular: the visuals were made by the band collaborator and award-winning director Kieran Evans. In total, Manic Street Preachers performed 23 songs live in Newcastle, including the debut of 'Horses Under Starlight' (B-side from Everything Must Go) and such a rarity as '4 Ever Delayed' – the group hasn't played the song in over ten years.
With the current tour Preachers are celebrating the 20th anniversary of their 1998 album This Is My Truth Tell Me Yours, but last night the band only played three pieces from the celebrated record. Let's see what happens at the coming shows on the tour.
[quote align="center" color="#COLOR_CODE"]"We've always been practicing 'Black Dog On My Shoulder' and 'Ready For Drowning'," admits bassist Nicky Wire to NME. "People get annoyed with the sets, but there's just so much there. Also, a song like 'Sleepflower' [from 'Gold Against The Soul'] is really hard to play and sing, but we might do that a couple of nights just for the people who keep calling out for it."[/quote]
Awaiting its turn to shine on stage is a b-side 'Prologue To History', which Preachers are working on at the moment. "I've always loved that lyric," says frontman James Dean Bradfield. "I remember feeling very scared when Nicky first gave me that lyric because I kind of knew that I couldn't turn it into a single [….] I kind of failed because it didn't get enough votes to make the album, but it kind of became a very significant B-side. This is not revisionism of any type, it's just about realising that it should have been on 'This Is My Truth'."
Don't miss the latest news about your favorite bands with AlteRock website and join AlteRock Facebook and Twitter to stay tuned for rock and metal news.
Manic Street Preachers setlist at the Metro Radio Arena in Newcastle, April 23:
International Blue
You Stole the Sun From My Heart
No Surface All Feeling
Distant Colours
Your Love Alone Is Not Enough
4 Ever Delayed (First time since 2007)
Dylan & Caitlin
Motorcycle Emptiness
Slash 'n' Burn (First time since 2012)
Liverpool Revisited
Horses Under Starlight (Live debut)
Ocean Spray
If You Tolerate This Your Children Will Be Next
Faster (Acoustic)
Kevin Carter (Acoustic)
You Love Us
Walk Me to the Bridge
Hold Me Like a Heaven
Tsunami
Let Robeson Sing
People Give In
Show Me the Wonder
A Design for Life