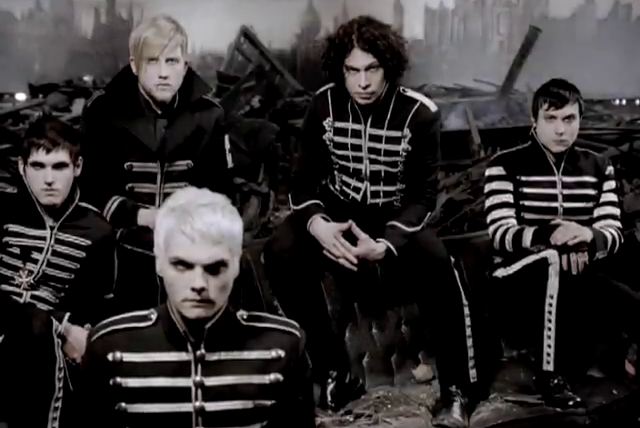 The band has posted a Twitter update that their fans should not expect any tour or reunion
July 21, 2016
My Chemical Romance rocked everyone up yesterday as they updated their logo and posted a teaser video, hinting at something big coming. The majority of music media and fans rushed to interprete it as a forthcoming reunion.
The band saw the rumors escalating in the direction far from reality so they took to Twitter to make an official announcement that they are neither going to embark on any tour, nor do they have plans for a reunion.
More: MY CHEMICAL ROMANCE Are Up To Something, Post New Logo, Short Teaser – watch here
They are simply re-releasing their extremely successful album The Black Parade in the light of the upcoming 10th anniversary of the record.
Entertainment Weekly unveiled the details of the re-release: the disc will contain previously unreleased demos, which hadn't made it to the record's final cut.
More: Mikey Way Marries His Fiancee Kristin Colby – read here
"We did go to the limit when it came to arranging," The Black Parade producer Rob Cavallo told in a 2006 interview with Alternative Press. "There were extra arrangements of songs that we decided not to put on the record. There's another arrangement of 'Cancer' that's just loaded with all these different keyboard things. [We came to] the realization that we had too many songs and that we were going to have to cut some."
Check out MCRs official message below. Are you disappointed MCR are not planning to reunite? Share your thoughts in the comments, and join Alterock Facebook and Twitter to stay tuned for rock and metal news.
Thank you so much for the love. pic.twitter.com/3wv6G7CXIk

— My Chemical Romance (@MCRofficial) July 21, 2016