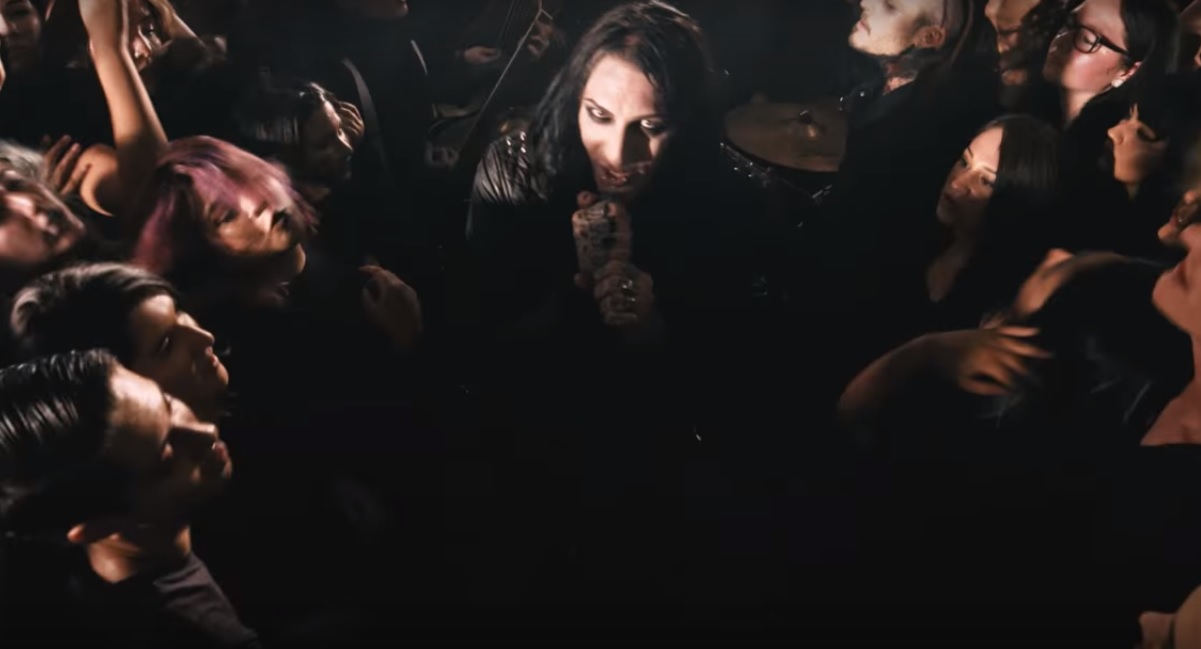 Chris Motionless' delivery and arresting camerawork make you feel like you're a part of the moshing crowd
July 13, 2016
Modesty is the direct way to obscurity, obviously thought Motionless In White when choosing what the video for their new single '570' should be like. So they just brought a few dozens of their fervent fans to shoot a performance video with the band's frontman surrouded by stoked fans, screaming, headbanging and signing along.
The energy of the music video and the proximity of Chris Motionless to the camera screen is so infectious that you start feeling as if you're a part of the crowd yourself, moshing around the singer. Chris's expression and delivery inject the song with even bigger drive than the audio track.
More: MOTIONLESS IN WHITE Spread Casting Call for New Music Video – read here
It's not confirmed by the band yet whether '570' will be featured on MIW's follow-up to 2014's album Reincarnate, but the very fact that the band recently inked a contract with Roadrunner Records makes us believe the track will land on the new LP. The ferocious outfit is working on their fourth studio album, set for release early next year.
MIW are currently out on Warped Tour in the US. From there, the band will hit the road again – with the guys from Korn and Breaking Benjamin the band will rock the venues on their joint Nocturnal Underground Tour, running from September 27 through mid-October. Check out where you can catch them in the list of tour dates below.
Watch '570' music video right now, share your thoughts in the comments, and join Alterock Facebook and Twitter to stay tuned for rock and metal news.
Motionless In White US Warped Tour dates:
July 13 Mansfield, Ma
July 14 Darien Center, Ny
July 15 Burgettstown, Pa
July 16 Columbia, Md
July 17 Holmdel, Nj
July 19 Noblesville, In
July 20 Cuyahoga Falls, Oh
July 21 Cincinnati, Oh
July 22 Auburn Hills, Mi
July 23 Tinley Park, Il
July 24 Shakopee, Mn
July 26 Milwaukee, Wi
July 27 Maryland Heights, Mo
July 28 Bonner Springs, Ks
July 30 Salt Lake City, Ut
July 31 Denver, Co
August 01 Albuquerque, Nm
August 02 Scottsdale, Az
August 05 San Diego, Ca
August 06 Mountain View, Ca
August 07 Pomona, Ca
August 09 Las Vegas, Nv
August 11 Nampa, Id
August 12 Auburn, Wa
August 13 Portland, Or