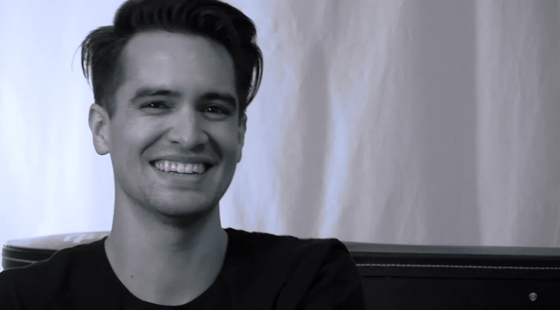 A 2,5-minute video of singer Brendon Urie brushing his teeth made fans look for some clues…
March 14, 2018
We know Brendon Urie regularly posts videos, capturing moments from his everyday life or studio moments, but when last week he shared a meaningless video of himself brushing his teeth for an eternity, it made us scratch our heads. It simply couldn't be that primitive. Besides, it was posted on YouTube, not only Twitter. So fans took a closer look…
That's when they spotted a curious detail: the clock in the video stopped on the time 3:19. At first, you don't pay any attention to the clock and to the fact it shows 3:19. But the thing is, Urie has been cleaning his teeth for more than two minutes, but the time on the clock hasn't changed! But what could 3:19 stand for?
More: Watch BRENDON URIE strut through New York subway before 'Kinky Boots' performance
Fans took a look at the calendar. This coming Monday is March 19, or 3/19! If the eagle-eyed fans are right, then the puzzle is solved and we shall expect new music from Panic! At The Disco on Monday, suggests NME.
Besides, Urie has recently confirmed that the new Panic! album is finished, and the band was booked for a few summer festivals, including Reading & Leeds Festival in the U.K., so we have all grounds to believe next Monday is going to start with some new music from Urie and Co.
If there's indeed an upcoming release of new material on the horizon, it will be Panic! At The Disco's first new music without bassist Dallon Weekes, who left the band last December.
Check out the tooth-brushing puzzler below and tell us if you agree with fans' interpretation. Be the first to leave your comments and stay tuned with AlteRock Facebook and Twitter to never miss on the news about your favorite alternative music!
Tweet of the Day: Brendon Urie takes a picture of Zack Hall taking a picture