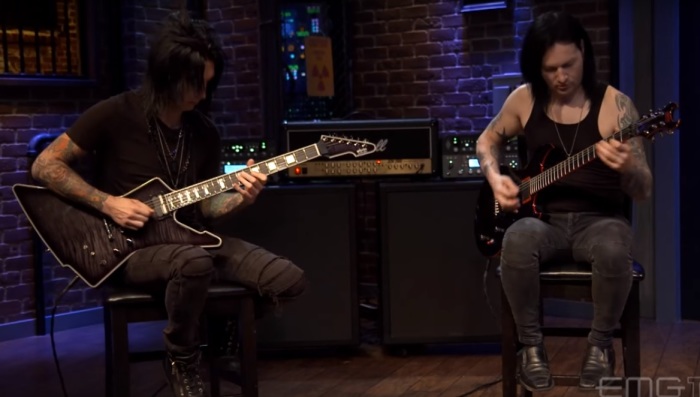 The band's guitarists Jake and Jinxx have delivered an impressive in-sync guitar duo
July 29, 2016
Black Veil Brides have made their fans' day today with the new video: the band's guitarists, Jake and Jinxx, are playing through 'Wretched and Divine' live on EMGtv.
In the video of the top-notch performance you can see Jake and Jinxx go through a real dialogue with their guitarists, and the harmony is truly impressive.
More: ANDY BLACK Shares His Excitement On Having His Wife on Tour With Him
As to the band's recent news, Black Veil Brides' Christian "CC" Coma has won the award for Best Drummer at the 2016 Alternative Press Music Awards. Congrats to Christian!
BVB released their latest album to date, Black Veil Brides, in 2014. The band's singer Andy Black is currently on tour promoting his solo record, The Shadow Side. Besides, Andy Black and Asking Alexandria's guitarist Ben Bruce will star in the forthcoming film American Satan. There's already a rough cut of the movie trailer, wrote Chris Biersack, but we'll see the official trailer this fall.
Be sure to check out Black Veil Brides on EMGtv below. What do you think of the performance? Share your thoughts in the comments, and join Alterock Facebook and Twitter to stay tuned for rock and metal news.