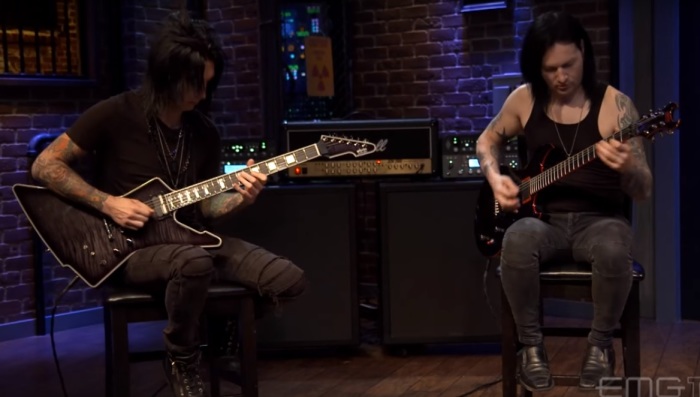 When Jinxx and Jake Pitts were EMGtv guests, they also performed a previously unreleased track 'Pulverizer'
September 8, 2016
As Black Veil Brides fans have been longing for new music from the band, it's no surprise they are exploring the depths of YouTube in search of a new tune from their idols. Thumbs up to young investigators, because they have just discovered there's a previously unheard track 'Pulverizer' floating in YouTube space.
More: ANDY BLACK Shares 'Ribcage' Video Based on Live Footage from 2016 World Tour
You probably remember when Black Veil Brides guitarists Jinxx and Jake Pitts came to show their level of mastery on EMGtv and skillfully played through 'Wretched and Divine' (if you missed it, watch it here). It turns out, they also played 'Pulverizer' while being guests on the music show.
Watch how Black Veil Brides guitarists kill it in the video below. What do you think of 'Pulverizer'? Would you like to hear it with vocals? Share your thoughts in the comments, and join Alterock Facebook and Twitter to stay tuned for rock and metal news.