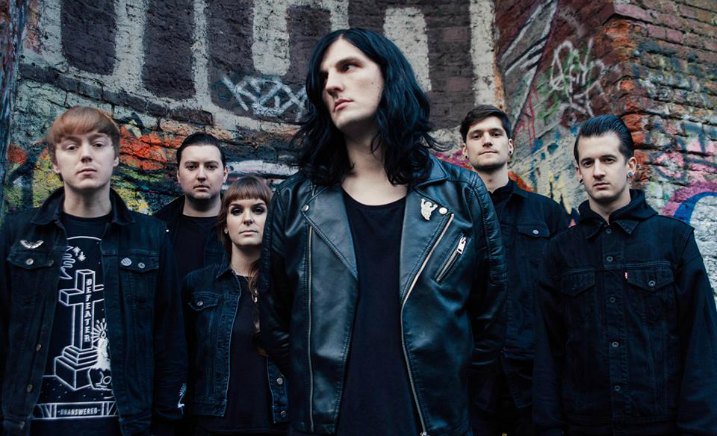 The band loved the fans' undertaking: «This is wonderful,» they responded
July 27, 2016
Creeper's fans took it a step further than simply expressing their disapproval of Donald Trump's policies in social media. They're using the band's lyrics to clutter up Trump's page. «A few friends and i are spamming donald trump's insta with @creepercultuk lyrics it's lit,» reads Creeper fan's tweet. And the band seem to really appreciate this initiative: «This is wonderful,» they replied to the creative fan.
Trump hasn't enjoyed much support in rock community, to say the least.
Take for one Slipknot's frontman Corey Taylor who frequently slams the politician: «The fact that Donald Trump is a real candidate for the presidency of the United States of fucking America. Are you kidding me?".
Or R.E.M., whose bassist Mike Mills was outraged by Trump's unauthorized use of their music: "Do not use our music or my voice for your moronic charade of a campaign."
Or Def Leppard, whose guitarist Vivian Campbell said: «Def Leppard have never been a political band, and if we were, I for one wouldn't be associating my name with this clown.» And the list goes on.
What do you think of the Creeper fans' idea? Share your thoughts in the comments, and join Alterock Facebook and Twitter to stay tuned for rock and metal news.
This is wonderful https://t.co/a6eXPnkaIn

— C R E E P E R (@creepercultuk) July 25, 2016
'
A few friends and i are spamming donald trump's insta with @creepercultuk lyrics it's lit.

— elena?????!!!!!?!?? (@elnnia_) July 25, 2016