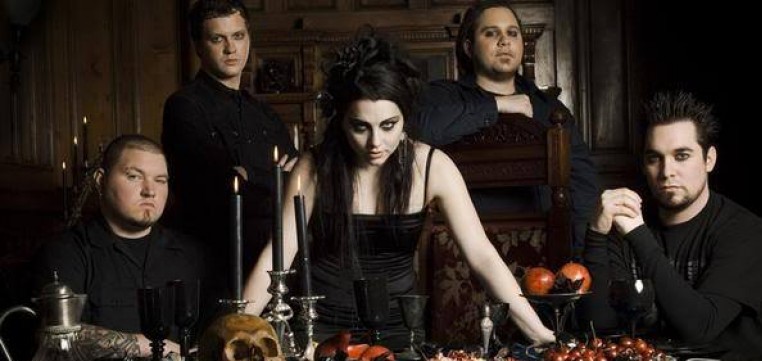 Synthesis is a collection of Evanescence's best songs with orchestration + two new songs
May 11, 2017
Get excited because Evanescence are preparing a new album, titled Synthesis. Although all the songs on the record but two are not new, these are the new, full-orchestra versions of your favorite songs and are not just the remixes. Frontwoman Amy Lee has unveiled this great news today through a video on Facebook (watch below).
Watch: Evanescence perform a touching piano tribute to Prince in Orlando
Synthesis will present classic songs by Evanescence in a different way — with full orchestration and electronic sounds. So it's obvious that the album title talks about these two polar accompaniments to the songs.
[quote align=»center» color=»#COLOR_CODE»]«It is the synthesis, the combination, the contrast, the synergy between the organic and the synthetic, also the past and present, «says Lee. «This album is about orchestra and electronica. We're taking our music, stripping out the big distorted guitars, stripping out the rock drums and replacing it with full orchestration and a completely synthetic world of beats and sounds.»[/quote]
Listen: Amy Lee records a heartfelt song 'Speak to Me' for the thriller 'Voice From the Stone'
And the best part is that you'll get to hear these new thetrical Evanescence songs played live this year, as the band will hit the road with a full orchestra this fall to support the release.
Enjoy Amy Lee's video announcement of the new album, Synthesis, below and tell us what you think of the idea to put Evanescence songs to orchestra. Be the first to leave your comments and stay tuned with AlteRock Facebook and Twitter to never miss on the news about your favorite alternative music!
Album announcement: SYNTHESIS

Geplaatst door Evanescence op Woensdag 10 mei 2017