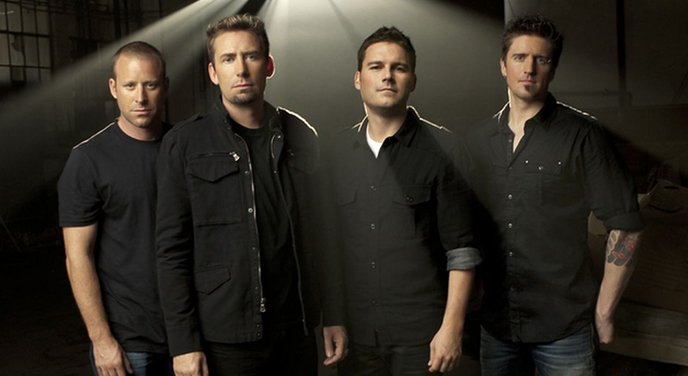 Feed the Machine marks Nickelback's first record released through BMG
June 28, 2017
These days it isn't as easy to make impressive album sales in the first week after the album release. Let alone competing in charts with pop or hip hop albums — this is becoming close to impossible. However, there are a few delightful rock exceptions. This week it's the guys from Nickelback who have just made it to No. 5 on Billboard 200 album chart with their latest release, Feed the Machine.
In a bunch of other significant U.S. charts, Nickelback climbed to spots from No. 4 to No. 1, peaking for instance in the Hard Rock chart. The album managed to sell 47,000 equivalent album units (of which 43,000 — traditional album sales), which indicates quite a successful beginning of their collaboration with BMG.
More: Avril Lavigne offended by Mark Zuckerberg's joke about Nickelback
The new record has already dropped a few singles, such as a signiture Nickelback ballad 'Song on Fire' and an energy-driven 'Must Be Nice.' Have you heard both tracks yet? If not, then scroll down to check them out.
And yes, we can hear some of you arguing that the accomplished number of sold album units, 47,000, won't compare to 80,000 units in the first week of sales of the band's previous record, No Fixed Address (2014), and even more so, the success of their 2005's All The Right Reasons (323,000 albums). Figures are figures, yet with listeners' ever-decreasing attention span and soaring variety of new music on Spotify and Apple Music, it looks like Nickelback are still here to stay.
And have you heard that earlier this year Nickelback's renowned album All the Right Reasons was certified Diamond by the RIAA, having sold 10 million copies in the U.S.? Moreover, Feed The Machine is the band's seventh record in a row, holding the spot in the Top 10 on Billboard 200.
Nickelback are on tour this summer, supporting their new album in North America. They've grabbed their good old friends, Daughtry, who opened a few tours with them lately, and the guys from Shaman's Harvest.
Which song from Feed The Machine do you hope Nickelback will put out as their next single? Be the first to leave your comments and stay tuned with AlteRock Facebook and Twitter to never miss on the news about your favorite alternative music!
More: Listen to NICKELBACK's heavy titile track from the new album, 'Feed The Machine'