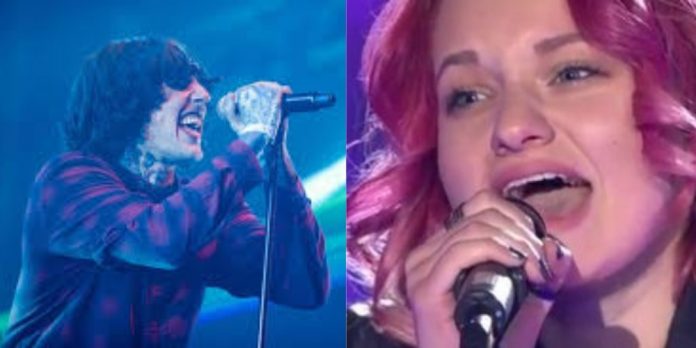 Watch the contestant on The Voice Of Bulgaria make all judges hit their buzzers to 'Can You Feel My Heart'
August 1, 2017
The Voice auditions all around the world attract not only pop music fans but also heavier souls. However, rock contestants do not always catch the judges' attention, one factor being that they simply haven't heard the track before. But this Bulgarian girl started singing 'Can You Feel My Heart' by Bring Me The Horizon, judges knew immediately: the star is born.
Milena Tsanova did not just make the music experts slam their buzzers unanimously on The Voice Of Bulgaria but also got the approval from Bring Me The Horizon's frontman, Oli Sykes! The singer took to Twitter to share the video of her audition and added: "Feelssss if only I could sing this good".
Watch this super talented girl sing 'Can You Feel My Heart' from the bottom of her heart:
Bring Me the Horizon have told in a recent interview that their following album wouldn't be too pop. Some thought the previous BMTH record, That's The Spirit, wasn't heavy enough, so fans are rubbing their hands, all in wait of more details on the band's upcoming music.
Feelssss if only I could sing this good https://t.co/aalBh4oMzg

— Oliver Sykes (@olobersyko) July 30, 2017

More: Listen to BRING ME THE HORIZON'S early version of 'Drown' and get surprised
Be the first to leave your comments and stay tuned with AlteRock Facebook and Twitter to never miss on the news about your favorite alternative music!