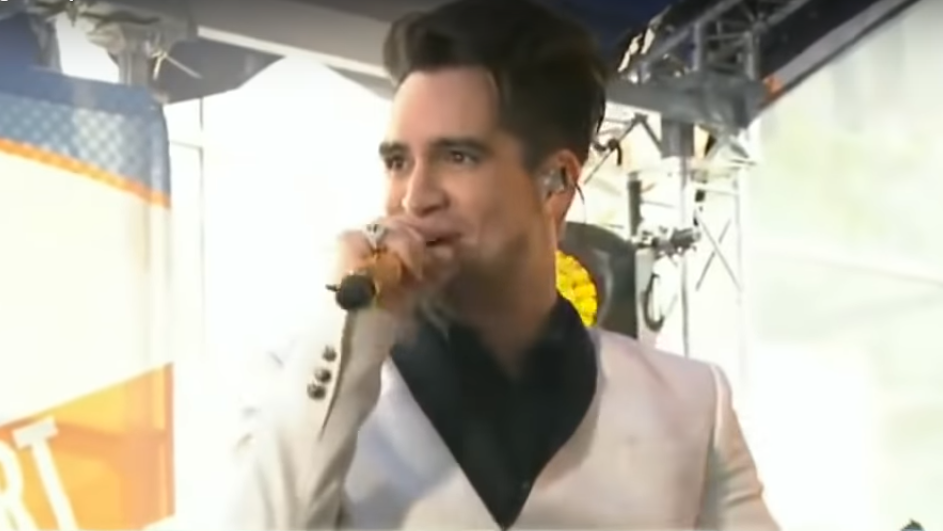 Panic! At The Disco played their new hits and old beloved classics
June 30, 2018
With Brendon Urie performing live on TV shows there are no fails. And Panic! At The Disco's latest appearance at TODAY show's Citi Concert was not an exception! The band played both new and old hits, from 'High Hopes' to 'Say Amen (Saturday Night)' to their breakthrough theme 'I Write Sins Not Tragedies.' Be sure to watch the performances below.
Before the performance Urie gave an interview, in which he talked about his Broadway «Kinky Boots» experience and writing the new album. He revealed that the urge to write Pray For The Wicked came as a surprise to him, while his original plan to take some rest and devote time to the family:
[quote align=»center» color=»#COLOR_CODE»]"I planned to take the rest of the year off and just kind of relax, spend some family time. My heart and my inspiration, my brain, didn't want to do that so the second day into my sabbatical I just started working and came up with this album and it was a very pleasant surprise. Just totally surprised me."[/quote]
More: Watch Brendon Urie strut through New York subway before 'Kinky Boots' performance
Watch Panic! At The Disco's performances and interview below.
https://youtu.be/HIyGel5Aue8
https://youtu.be/dctuuWcgDck
To other Panic! At The Disco's news, their multi-tasking frontman is launching a non-profit human rights organization Highest Hopes Foundation. On June 28 Urie announced it on Facebook, saying:
[quote align=»center» color=»#COLOR_CODE»]"Every single day, all of you show me strength, courage and motivation, and as a result, it felt important to create something to show you that I see all of the wonderful things you're doing out there in the world. With that being said, I want to join in on the fight for those who cannot fight for themselves."[/quote]
The foundation is aimed at supporting those who are "subject to discrimination or abuse on the basis of gender, race, religion, sexual orientation + gender identity." And to show it's not words but actions, Urie also announced that the band will be donating $1 from every sold concert ticket on their American tour Pray For The Wicked to the newborn organization.
Be the first to leave your comments and stay tuned with AlteRock Facebook and Twitter to never miss on the news about your favorite alternative music!