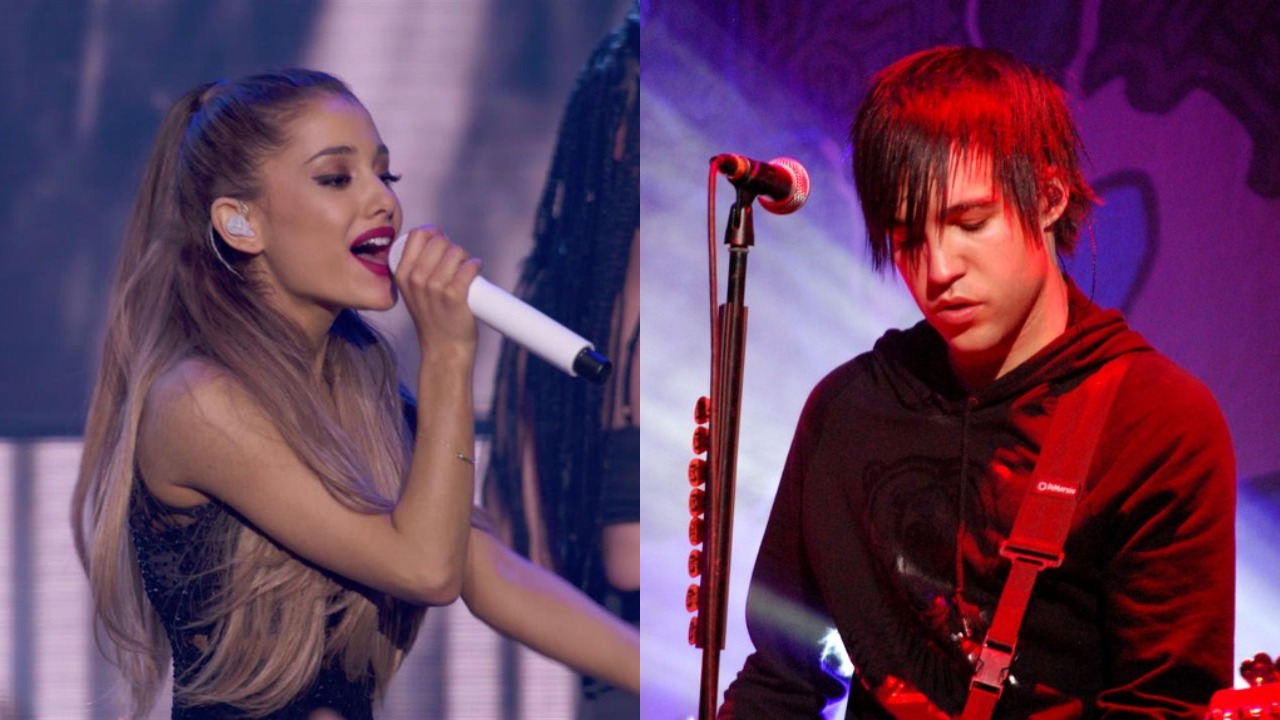 Fall Out Boy's bassist Pete Wentz appreciated Ariana Grande's thinking outside-the-box on the new album
September 3, 2018
Arina Grande's new album, Sweetener, has hardly left anyone indifferent. It either causes an eyebrow due to its unexpected music direction or leaves listeners in awe. Fall Out Boy's bassist Pete Wentz experienced the latter and felt he needed to tell Grande how much he appreciated her brave effort.
More: Fall Out Boy's Pete Wentz names new child after Marvel character
The bassist tweeted to Grande last Thursday. He wrote that he loved how she «took a left turn and made a strange, interesting pop album. She didn't have to and I think that kind of makes it mean even more,» he added.
And it's not a one-way admiration. Wentz has always adored Grande but what you might not have known is that Grande has also been a huge Fall Out Boy fan! When Grande got the tweet, she wrote commented with a laconic but touching line: «My poor fall out boy worshipping heart.»
Oh wow! Could the exchange of celebrity tweets be any sweeter? See Wentz' and Grande's posts below. Be the first to leave your comments and stay tuned with AlteRock Facebook and Twitter to never miss on the news about your favorite alternative music!
Watch: Fall Out Boy shock viewers with creepy live performance of 'Hold Me Tight or Don't'
my poor fall out boy worshiping heart https://t.co/D2pg6Gv41v

— Ariana Grande (@ArianaGrande) August 31, 2018