The single precedes the upcoming release of the band's eighth album, 152
To sweeten the expectation of their first record in seven years, Taking Back Sunday have offered their fans a new powerful single, 'Amphetamine Smiles'. The ballad talks about the precious moments you spend with your loved ones (even though accompanied by a few amphetamine pills…). The lyrics go: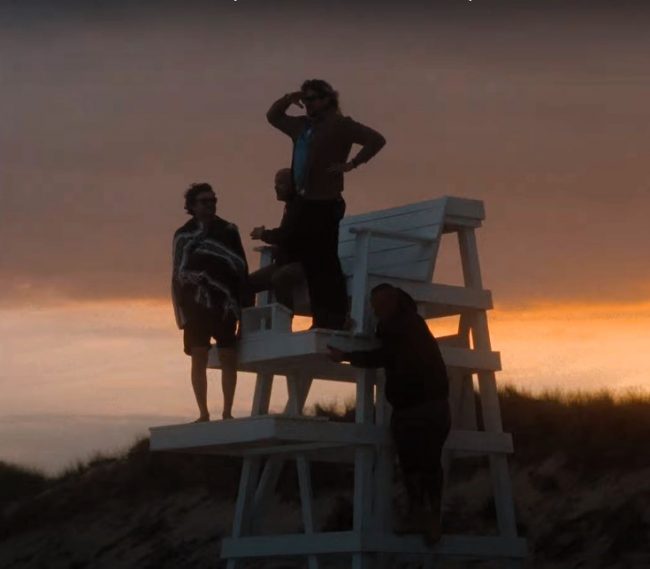 «We talked until the sun came up
It meant so much»
…
«Now this is all you have
A moment and you won't remember again»
More: Hayley Williams' lung infection forces Paramore to cancel remaining US shows
A heartfelt music video with the band sailing on a boat and having the time of their life completes the picture. The group's guitarist/keyboard player John Nolan says it's impossible to describe how the song came to be:
Taking Back Sunday are prepping to release their eighth studio album, 152, titled after the section of road in North Carolina, referenced on the album covers. The record is due out October 27 via Fantasy Records. The album was produced and mixed by such pros as Tushar Apte (Nicki Minaj, Demi Lovato) and Neal Avron (New Found Glory, Fall Out Boy).
Following the latest intimate single, Taking Back Sunday are planning to play a few intimate shows in Los Angeles, Nashville, New York City and more.
More: "I'm over it", Chad Kroeger won't talk about hate for NICKELBACK anymore
Enjoy the new powerful ballad 'Amphetamine Smiles' below and share your thoughts on it, as well as your expectations of the upcoming album. Don't forget to join us on AlteRock Facebook and AlteRock Twitter! for quality news and interviews by professional journalists.