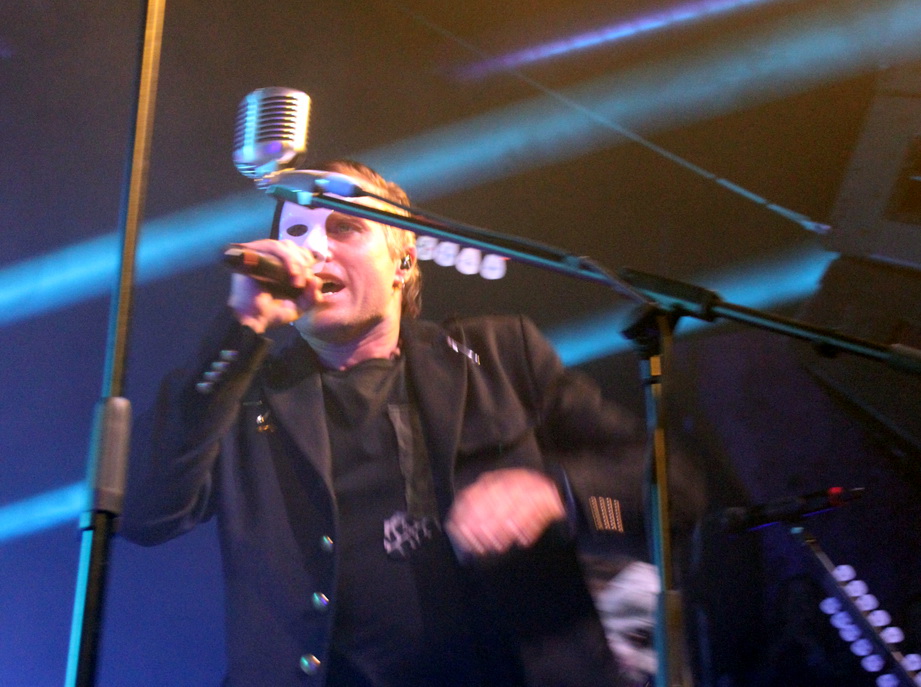 We asked Matt Walst and Neil Sanderson all sorts of tricky questions before their show in Estonia on Halloween
November 2, 2018
This time Three Days Grace came to Tallinn right on Halloween, October 31, and let us tell you, they came prepared (stay tuned for our gallery of the epic show). We sat down backstage to chat with vocalist Matt Walst and drummer Neil Sanderson about Halloween, their friendship with Disturbed ('cause they'll hit the road together this winter) and how they manage to keep in shape while on tour.
And there's more good stuff. Matt and Neil played our game «Last Time» and answered AlteRock's tricky questions like: «The last movie I watched», «The last time I worked out» and «The last book I read…» Intrigued? Check out the interview:
More: Three Days Grace interview in Riga: Europe, art, vodka and chocolate…

Share your thoughts in the comments, and join AlteRock Facebook and Twitter to stay tuned for rock and metal news.
Text: Tatiana Vinichenko
Video credit: Carmen Cadenas Sanchez
We are grateful to L Tips Agency for their assistance with the interview