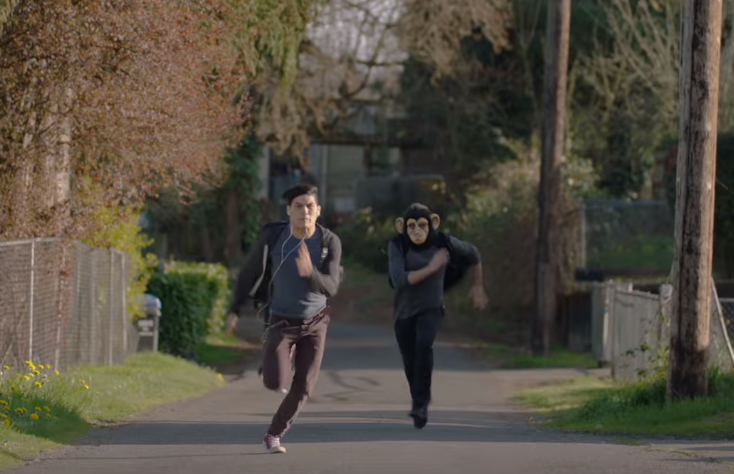 State Champs' chase-themed music video for 'Dead and Gone' will keep you on the edge of your seat
April 19, 2018
State Champs have shared a highly thrilling music video for their new single 'Dead And Gone'. In fact, the narrow escape from the monkey-masked gang is so engaging that you cannot help watching the chase till the last second, barely noticing the song.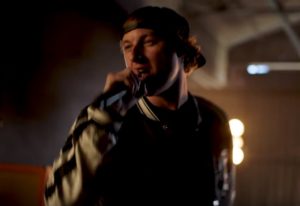 But the song itself, is as powerful as the video, in fact. It brings about associations with blink-182, and not by coincidence. State Champs' new album was written in collaboration with blink-182's Mark Hoppus, who actually helped the band with 'Dead And Gone'.
"We had no idea he was even coming in," says frontman Derek DiScanio (via Kerrang). "Then the next day, me and Mark Hoppus are just sitting out by John Feldmann's pool writing lyrics from scratch. And that ultimately ended up being 'Dead And Gone', which is the first single on the record."
So in order to feel 'Dead And Gone' better, we recommend to first watch the video and then sit back and listen to it without the visuals. Check out the video below:
Watch: Fall Out Boy, Green Day, Blink-182 react to mean tweets about themselves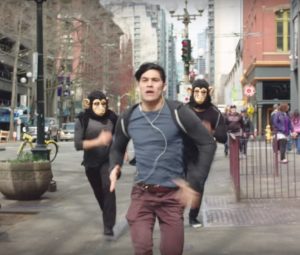 'Dead And Gone' is part of the band's upcoming third album, Living Proof, due for release June 15 via Pure Noise Records. When asked about the leading themes of the album, DiScanio says: "There are songs on this album about everything. There's break-ups, and flings, love, loss, all of that. I've seen a little bit of everything through this writing process."
You can buy State Champs' new album here. And of course, check out the band live this summer on the massive Warped Tour. Meanwhile, see the tracklist of the new album and the cover art below.
The Living Proof Tracklist:
1. Criminal
2. Frozen
3. Crystal Ball
4. Dead and Gone
5. Lightning
6. Our Time To Go
7. Safehaven
8. Something About You
9. The Fix Up
10. Cut Through The Static
11. Mine Is Gold
12. Time Machine
13. Sidelines
More: Watch TRIVIUM singer Matt Heafy cover Blink-182's 1997′ hit 'Dammit'