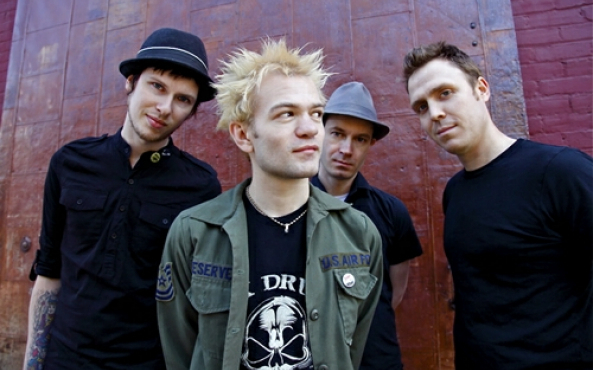 SUM 41 enjoy hanging out in the studio with their fans and jamming old songs together
April 13, 2016
Have you always dreamed of hanging out in the studio with your favorite rock musicians but thought of it as something unattainable? Not if you're a Sum 41 fan! The pop-punk stars like being real, down-to-earth and reachable for their fans. Sum 41 tweeted today that they "had a blast hanging with fans in the studio the past few days, listening to new music plus jamming old songs together".
They also shared nice photos they took with their fans while jamming in the studio. Check them out in the tweet below.
You have a chance to catch Sum 41 on this year's Vans Warped Tour in the US. They will share the stage with New Found Glory, Sum 41, Good Charlotte, Tonight Alive and many more. Check out the dates and tickets here.
Share your thoughts in the comments, and join Alterock Facebook and Twitter to stay tuned for rock and metal news.
had a blast hanging with fans in the studio the past few days. listening to new music + jamming old songs together. pic.twitter.com/xTY9SHa5SA

— Sum 41 (@Sum41) April 13, 2016