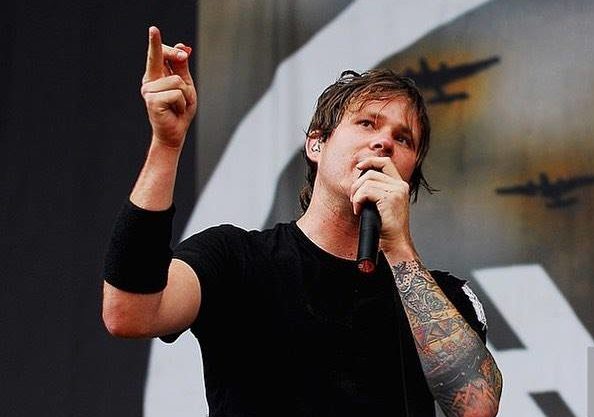 DeLonge posted a loop from Angels & Airwaves' new track on Instagram – listen
August 14, 2018
When the ex-blink-182 musician Tom DeLonge began posting studio pics with the hashtag #newmusic earlier this summer, many listeners doubted new tracks were coming out soon. But now there's evidence we might hear new stuff from Angels & Airwaves already this year!
DeLonge took to Instagram today to share a sneak peek of what he's been working on. The short video with a laconic hashtag #NewShit lets us hear a loop of what seems to be AVA's new tune and shows the former blink-182 guitarist grooving to the catchy beat.
More: Watch Fall Out Boy, Green Day, Blink-182 react to mean tweets about themselves
The video post was accompanied later today with another pic straight from the studio, which you can see below. Again, no description, no caption, just intriguing hanstags #inthestudio #today.
All the hints are leading us to think we'll soon hear the announcement of the band's new studio record, especially considering that Angels & Airwaves's latest release was 2017's We Don't Need To Whisper Acoustic EP. Just the time for "new shit"!
How does the new AVA tune sound to you? Does it remind you of anything? Share your thoughts in the comments, and join AlteRock Facebook and Twitter to stay tuned for rock and metal news.
As for DeLonge's blink-182 replacement, Matt Skiba, he and his mates from Alkaline Trio have been readying to release their ninth studio record on August 31, first new music since 2013's My Shame Is True. Listen to the title track from the new album, Is This Thing Cursed? at this location.
More: Why did Tom DeLonge really leave Blink-182?
Посмотреть эту публикацию в Instagram