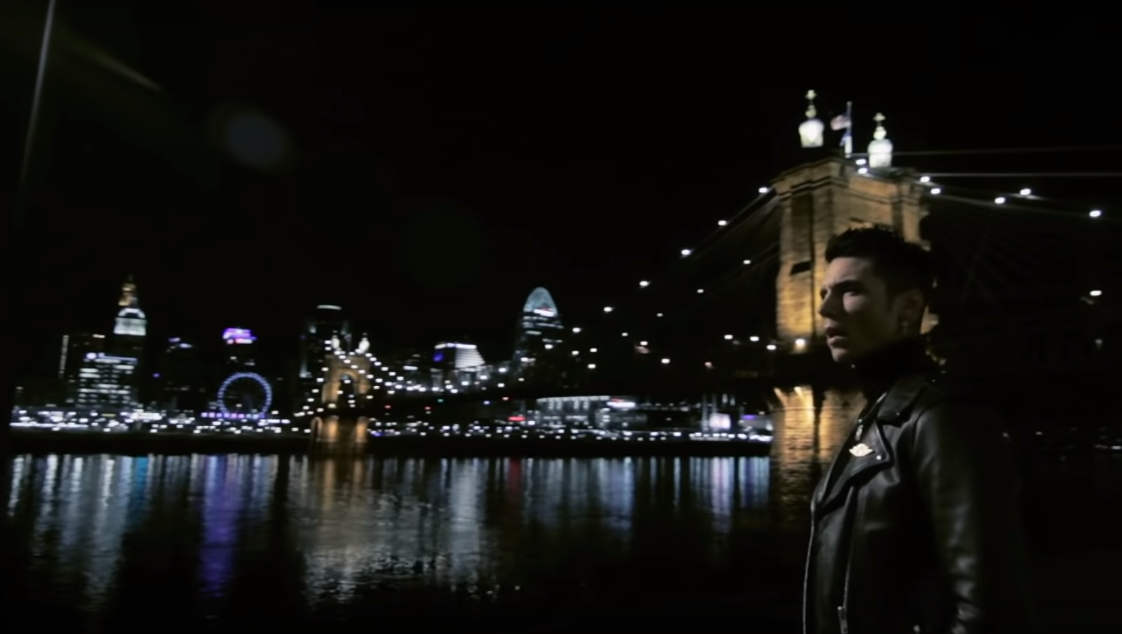 The singer of Black Veil Brides, a.k.a. Andy Black, has unveiled the video for the second single from his new album
March 8, 2019
You might be wondering, which Ghost Of Ohio we're going to talk about. Because The Ghost Of Ohio now means three works by Andy Biersack: his graphic novel, the upcoming album or the single from it, all carrying the same name. Today in the limelight is the song from the new album, now with its own music video. The clip is filled with gloomy, grey landscapes of… Ohio, as you might have guessed. But why gloomy and grey?
The song is very personal to the singer, reflecting his life, childhood and accompanying issues of being different and not accepted by his surroundings. The song is part of the second solo album from Andy Black. It's due for release parallel with The Ghost Of Ohio graphic novel.
Just like we expected, the video for 'Ghost Of Ohio' is a philosophical one, with a bit of industrial flavour, as Black wanders along the rails under the lyrically grey Ohio sky, contemplating on his life and mission in life. But the clip is not all that grey. Its highlighted view of the bridge at night make it romantic and even touristy. Is your next travelling destination Ohio, intrigued Biersack's fans?
Watch the thought-provoking music video for 'Ghost Of Ohio' below.
Following the path of Biersack himself, the ghost in his graphic novel grew up in a small town, feeling like an outsider and not being accepted by the rest. However, the ghost in the comic gets accused of a crime he did not commit and sentenced to death. Now that's a twist.
"I think I had an overall emotional renaissance when it came to doing this [project]," Biersack opened up to AltPress on making of The Ghost Of Ohio album and book. "You're not part of a gang of people who think, 'Who cares what anybody else says? It's us against the world.' Which is great, but when you're in a position when you've done that through your teenage years and into your adult life, you inherently close yourself off to the human condition."
The Ghost Of Ohio album and graphic novel are both available for preorders. You can get physical copies at this location. But first share your reaction and thoughts on Biersack's new single and video. Did they live up to your expectations? Shall Andy continue in this comic-inspired direction?
Be the first to leave your comments and stay tuned with Alterock Facebook and Twitter to never miss on the news about your favorite alternative music!