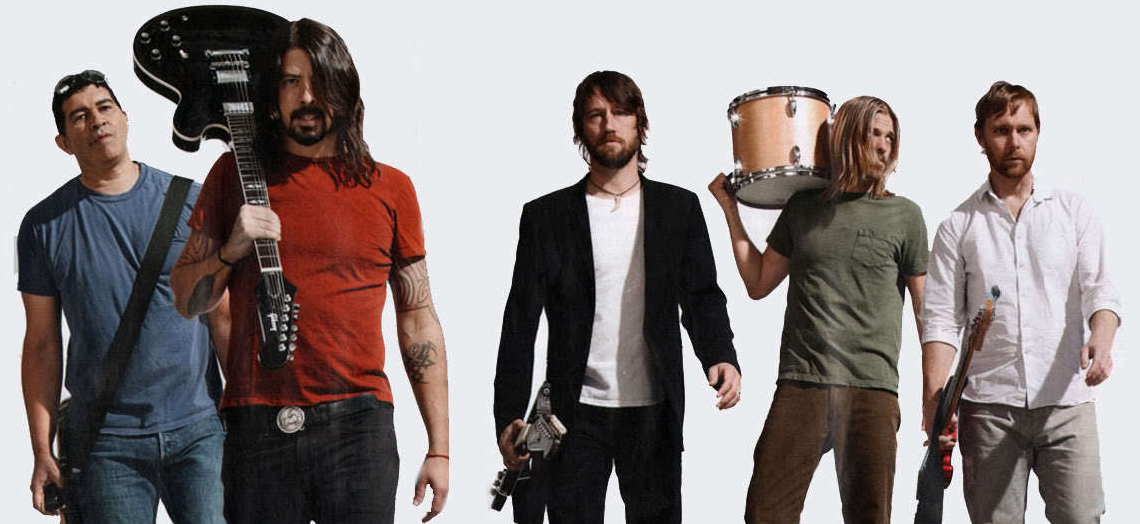 Foo Fighters frontman gives VIP tickets to his longtime fan, diagnosed with terminal cancer
March 28, 2015
Foo Fighters frontman Dave Grohl never stops surprising us with his generous kind actions, both on stage and away from it. This time Dave was flying home from another show, when a flight attendant told him a story of his die-hard fan in Australia who was terminally ill.
The band's longtime fan Ken Powell was diagnosed with terminal cancer five years ago. He had once already been very close to meeting his idol in his hometown in Australia, but then the meet-and-greet was cancelled, because Dave Grohl had had a food poisoning.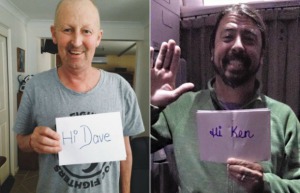 Loudwire wrote that Powell was "attempting to finish a bucket list of things he wants to do before he passes and among them is meeting Dave Grohl, the frontman of his favorite band." As soon as Grohl heard this story, the terminally ill fan received a photo of his favorite star with a note in his hand that read "Hi Ken". But, of course, that wasn't it: Powell also received a bunch of band merchandise souvenirs from Grohl and VIP tickets to the band's upcoming Los Angeles show.
Delighted 56-year-old Ken Powell is now looking forward to Foo Fighters Los Angeles concert in September 2015. Unfortunately, simply having the tickets to the show does not mean the man can afford travelling all the way from Down Under to LA, so Powell's daughter has launched a Go Fund Me page, in order to raise funds to finance her father's flight to the U.S.
'Two major brain surgeries later, radiation and trial treatments his prognosis is still terminal but terminal can't take his determination away,' reads the page. 'He is a walking (sometimes wheelchair rolling) miracle. With strength and determination and now your support he has a wish to make a big tick on his bucket list.'
Ken Powell is battling stage four terminal melanoma. The Foo fan had first been diagnosed with the disease 14 years ago and went through recovery precedures afterwards, but in 2009 the cancer returned and was found terminal.