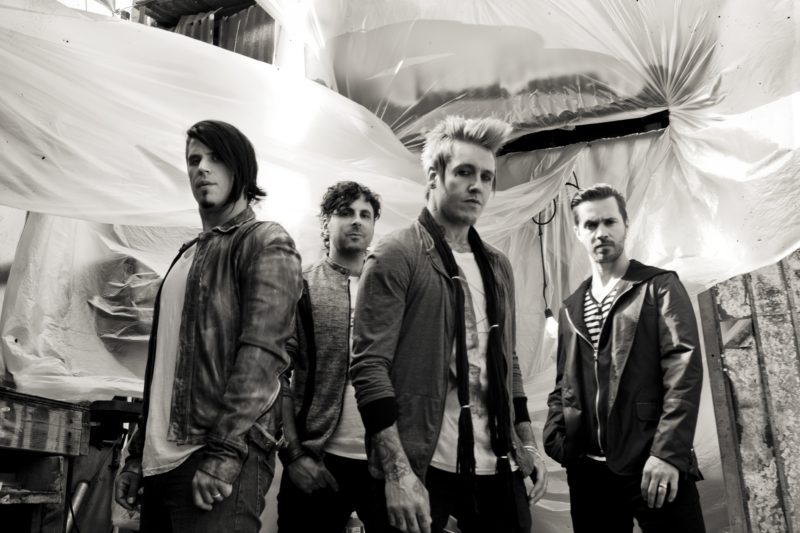 Single 'Help' is taken from Papa Roach's upcoming album, reportedly due later in the year
February 17, 2017
As the time is coming for Papa Roach to treat their fans to a new album, the follow-up to 2015's record F.E.A.R., the band is introducing new material bit by bit. Today, the guys have shared their new single, titled 'Help,' which you can hear below. 'Help' is a catchy melody topped with piercing lyrics:
Did someone turn the lights out
Or is it just another dark cloud in my head?
Cause I'm cut deep, my heart won't beat
Deep down low it's killing me
It's official that Papa Roach have recently hit the studio to start work on the next, yet-to-be-titled album. In the interview at the Alternative Press Awards, singer Jacoby Shaddix revealed that the band's upcoming album can be expected later this year.
Watch: Papa Roach singer joins Disturbed live for 'Killing in the Name' cover
The frontman shed some light on what the album is going to sound like via The Scotty Mars Show:
[quote align="center" color="#COLOR_CODE"]"Our goal was to go in and kind of shake things up on this record. This is our ninth or tenth album — I don't even know now — and we just wanted to kind of go in there and freak it […] We started cutting tracks and then I just started rapping on a bunch of the tracks again and kind of bringing some of that old-school sound back mixed with where we have evolved to as a band. And so it sounds like if our first album, 'Infest', had a baby with our third album, 'Getting Away With Murder', and had a baby in 2016."[/quote]
Listen: Papa Roach rediscover their old-school sound in 'Crooked Teeth'
What do you think of the new single, 'Help'? Have Papa Roach managed to shake things up or are they repeating themselves? Share your thoughts in the comments, and join AlteRock Facebook and Twitter to stay tuned for rock and metal news.
Tweet of the Day: Papa Roach's Jacoby Shaddix encourages to rethink education system