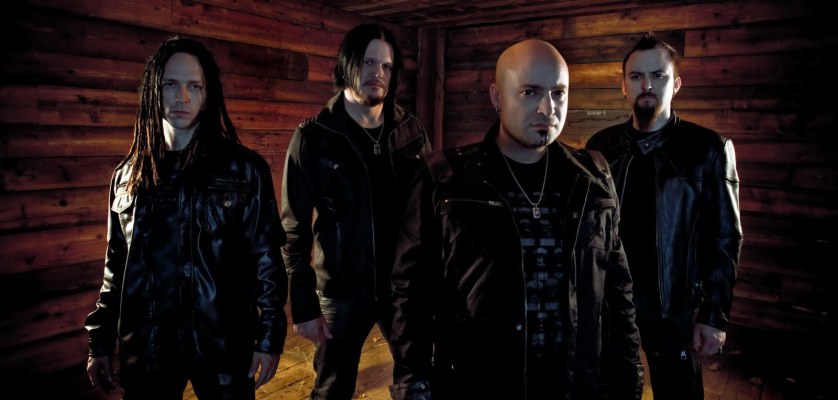 Disturbed asked Papa Roach singer to join them onstage for Rage Against the Machine's cover
May 26, 2016
On the current Disturbed tour, one of the delicatessen in the band's menu is the medley of covers which includes the cover of Rage Against the Machine's 'Killing in the Name'. During their Rock on the Range show in Columbus, Ohio, Disturbed had a special surprise for the medley performance: they invited Papa Roach's frontman Jacoby Shaddix to join them onstage.
Shaddix did an impressive job, singing, making the crowd jump up and down, and adding his megaenergy to the live stadium performance. Watch the video footage (shot from behind the stage) below.
More: DISTURBED Frontman Apologizes for Insulting Texting Fan During The Show – watch here
This is not the first special guest on Disturbed' medley part in the ongoing tour: two weeks ago, Halestorm's frontwoman Lzzy Hale joined Disturbed for the cover of U2's 'I Still Haven't Found What I'm Looking For' in Nashville, which you can watch at this location.
Disturbed are currently in the midst of their US tour with Rob Zombie, which wraps up at the end of May, followed by appearances at Europe's summer festivals, including Germany's legendary Rock am Ring (Jun 3), UK's renowned Download Festival (Jun 12), Belgium's Graspop Festival (Jun 17) and France's Hellfest (Jun 18). In mid-July David Draiman and Co. will fly back to the US for another leg of shows in North America.
More: Watch DISTURBED Perform 'The Sound of Silence' with Full Orchestra on Conan Show
Be the first to leave your comments, share the article, and stay tuned with Alterock Facebook and Twitter to never miss on the news about your favorite alternative music!