This charismatic, hyperactive young man, jumping all over, screaming at the top of his lungs and making faces at the camera either irritates you, because he's just too much, or reels you in and keeps you glued to the screen. It's as fun to watch him as to listen to his music.
Check out our interesting facts about Yungblud!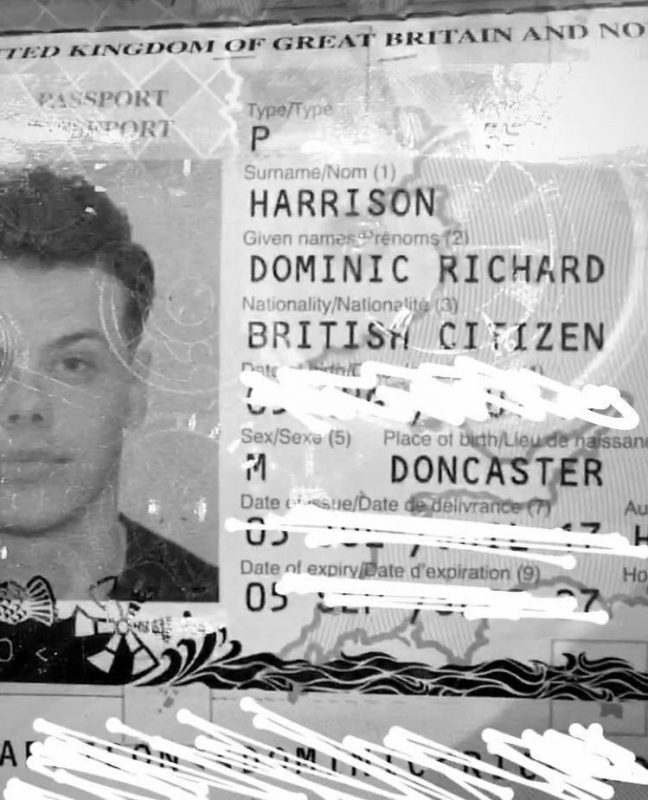 YUNGBLUD's real name is Dominic Richard Harrison.
He was born 5 August 1997.
Dominic probably has music in his blood. His grandfather, Rick Harrison, performed with a famous psychedelic folk band T-Rex in the 1970s.
He started playing the guitar at around 8 and also learned how to play the piano and drums. «I'm not a guitar player. I can just write», he says. «I can create shit, but I'm not gonna go f—king play with Foo Fighters».
5. The musician's mom and dad have always been supportive of him and let him express himself. His mom let him paint his nails at 9. He remembers walking with his mom down Oxford street at 9 or 10, wearing black lipstick and rock goth boots, when one lady asked: «How can you let your son dress like that?», only to hear a long rant from his mom.
6. At school Dominic was "a bit naughty", as he said what he meant (and hasn't changed since). He dropped out at 16 and moved to London to "pursue a career as a rock'n'roll star", as he puts it.
7. YUNGBLUD studied theater at Arts Educational Schools, independent performing arts school based in Chiswick, London. He acted, sang, danced, drew. Check out his Wikipedia Fact Check video below.
8. However, the young man didn't study arts long either:
"I went to arts school in London for a bit but then kind of figured out that it wasn't right for me, it was kind of a place where they would tell me what to do and how to express myself, and I didn't agree with that," he says. "I kind of had my blinkers on and knew what I wanted to eventually be, and that didn't go in tangent with that, so I've kind of been in my own world since 16.
9. Dominic played the character of Oz in the Disney TV show «Lodge».
10. YUNGBLUD's debut album, 21st Century Liability, was released on 6 July, 2018, and almost immediately made him a sensation all over the world. It's «an accumulation of all the emotions and anger I've felt kind of all my life», says the singer.
«If you're not using your art to fucking say something, you're not an artist; you're a singer, and I don't wanna be a singer.»
11. His song 'Time in a Bottle' is the soundtrack for 2019's Fast & Furious Presents: Hobbs & Shaw (Original Motion Picture Soundtrack). Give it a listen:
12. YUNGBLUD's collaboration with Charlotte Lawrence, song 'Falling Skies', was featured in the hit Netflix series 13 Reasons Why.
13. And collaborations don't stop there. In February 2019, YUNGBLUD's track '11 Minutes' came out, featuring Halsey and blink-182's Travis Barker. Other 2019 collabs included Machine Gun Kelly on 'I Think I'm Okay', Dan Reynolds on 'Original Me', and Marshmello with Blackbear on 'Tongue Tied'.
More: YUNGBLUD get boosted by Vevo LIFT, share new, live video for 'original me'
14. If you wonder, what's YUNGBLUD's deal, the singer says: "I am more straight. [But If] I walked down the street and met a f*cking bloke tomorrow, or a trans person, you never know. … It's about connection. I'm very fluid about it," he told Attitude magazine.
15. According to redbull.com, YUNGBLUD speaks in Yorkshire accent, «clipping 't's, elongating the 'o' vowel so words like 'love' sound like 'loov'.
16. He tends to overuse the words «man» and «mental», when talking about something exciting, e.g.: "Isn't it [beautiful] man? I love it mate, it's just mental…»
17. YUNGBLUD has ADHD (attention deficit hyperactivity disorder) and says he's «usually wired all day». But isn't it his wild energy that makes him so outstanding?
18. As his biggest influences the singer names The Beatles, Bob Dylan, Arctic Monkeys, Eminem, Madonna and The Clash. Among the new artists, he loves Post Malone and Billie Eilish.
19. YUNGBLUD says he believes rock'n'roll is in «a clinical state right now, there's not a lot of balls behind it».
20. His lyrics are straightforward and discuss political and social issues, from the United States' gun control to sexual assault issues, to the destructive impact of technology on our emotional health:
"I don't have the answers to all these problems, but I want to do what I can to make other people feel like their voices are important. It's only when we all come together and speak our minds that we can really change things in a powerful way."
Did you like our collection of fun facts? Do you want more? Stay tuned with us on AlteRock Facebook and AlteRock Twitter!
AMA 2019 results: Billie Eilish takes Alternative Rock award; Imagine Dragons and P!ATD left out