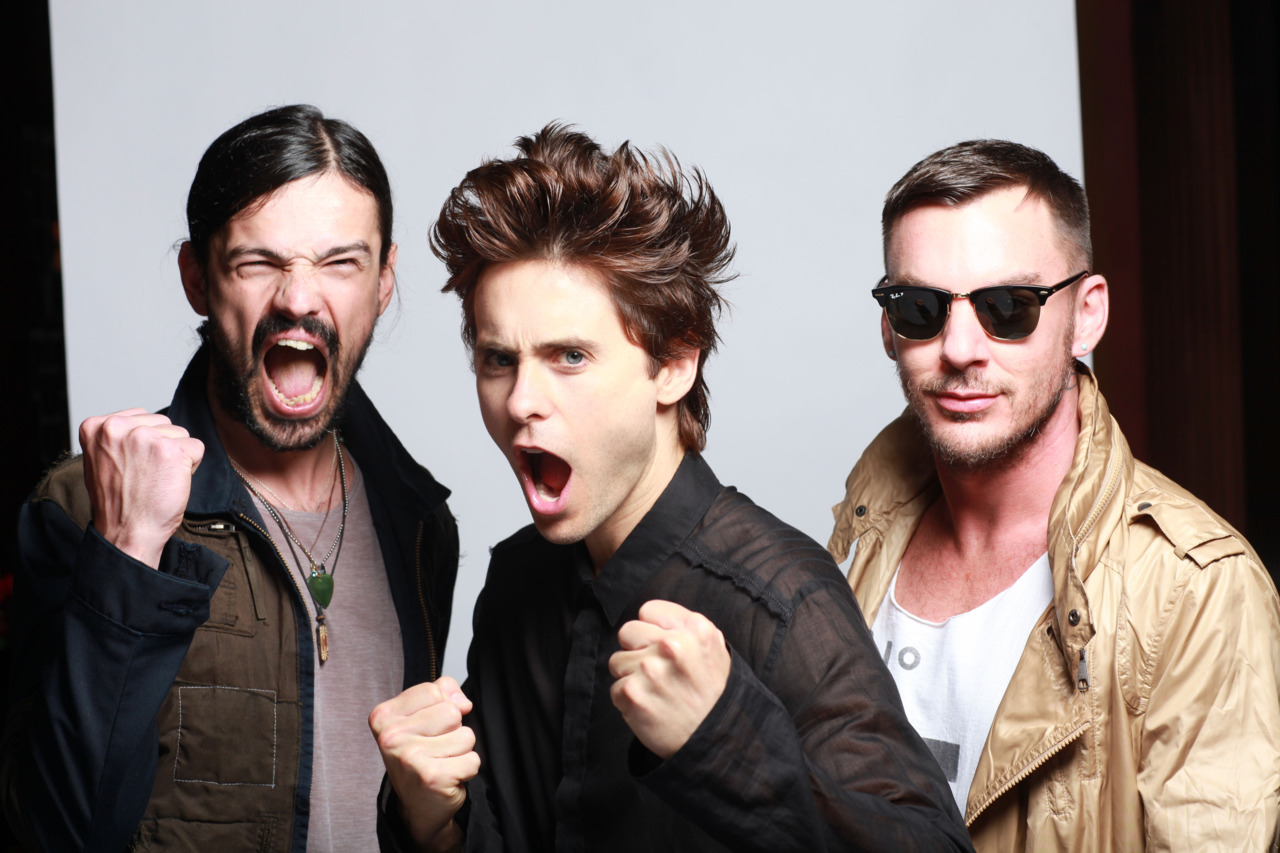 Plus, Thirty Seconds to Mars' single 'Walk on Water' peaked at No. 2 for eight weeks
April 16, 2018
Since their previous chart-topping release Love Lust Faith + Dreams (2013), many of us have been feeling Thirty Seconds to Mars sort of fell out of music radar for a a few years. So we naturally doubted if the band could live up to fans' expectations with their freshly released album, America. We shouldn't have.
Billboard has revealed that the reaction to America was so massive and positive that Thirty Seconds to Mars managed to beat their own record! Jared Leto and Co. have scored their highest-charting album ever on Billboard 200!
Listen: 30 SECONDS TO MARS release new song, 'One Track Mind' ft. A$AP Rocky
America debuted at No. 2 on Billboard 200, leaving behind the band's record with Love Lust Faith + Dreams, which debuted and peaked at No. 6. America started off by selling 54,000 units in traditional album sales, while the album's first single 'Walk on Water' stayed at No. 2 for eight weeks on the Alternative Songs airplay, Billboard reports.
Impressive, taking into account that Thirty Seconds to Mars have only just begun unveiling their new album to the public. The latest single from America, 'Dangerous Night', reached No. 8, marking the group's ninth top 10 achievement on the aforementioned chart.
More: Jared Leto pays tribute to Chester Bennington at VMAs, audience outraged at MTV
Don't miss the latest news about your favorite bands with AlteRock website and join AlteRock Facebook and Twitter to stay tuned for rock and metal news.