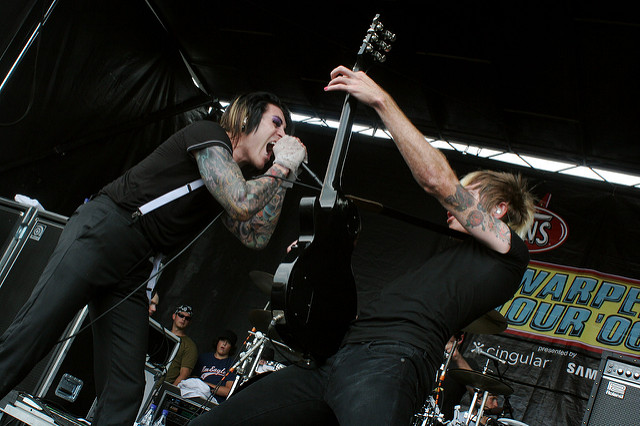 AFI will release the album in January 2017, with the teased red drops being the album artwork
October 28, 2016
The curtain has finally risen! AFI have officially announced that they will release AFI (The Blood Album), their 10th studio album, on January 20, 2017. Besides, the group has released two new tracks, 'Snow Cats' and 'White Offerings'. Give them a listen below.
And again, we were so right in our interpretation of what those teasers with three black blobs falling across the screen stood for. The final image of black drops on the red background is indeed the artwork for the band's new album (see it in AFI's Instagram post published last midnight).
The band has recently livestreamed a bunch of Facebook videos of each band member recording their parts of new tracks backwards. Plus, AFI have added two new songs to their BLOOD playlist, and their titles are directly related to the topic of blood (we are curious what inspired the band…). The new tracks are named 'A+' and 'AB-'… The songs feature Davey Havok speaking backwards. Puzzler, isn't it?
The new record, AFI (The Blood Album), can be preordered on iTunes. Now we want your thoughts on the new songs (listen below) and the whole concept and artwork of the new record. Share your thoughts in the comments, and join Alterock Facebook and Twitter to stay tuned for rock and metal news.