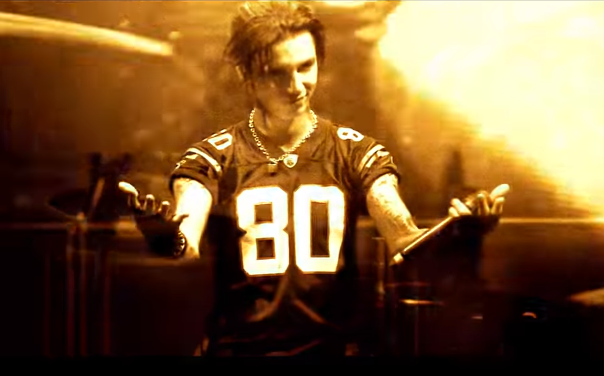 In the new clip, Black Veil Brides are flicking through their best stage moments on various tours
March 15, 2018
Even if you don't listen to Black Veil Brides much, their new career-spanning music video for 'When They Call My Name' is guaranteed to impress you. The track is taken from the band's latest album, VALE, released January 12.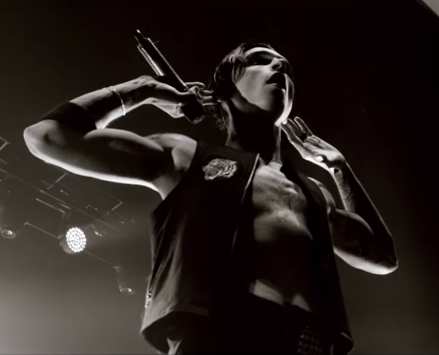 All the fiery live tour footage, overwhelmed crowds and a strong song with touching nostalgic lyrics will hardly leave anyone indifferent. You can feel the band members' nostalgy behind the choices of such heart-warming live moments from various tours, dear to the musicians.
Some fans are comparing the new music video to 'Nobody's Hero' back from 2013, and we get why. But enough said: watch the video for 'When They Call My Name' below yourself and tell us if you have the same feelings!
More: Andy Biersack moves house after fan harassment: "It is simply not acceptable"
When asked about the song 'When They Call My Name', singer Andy Biersack told Kerrang!:
[quote align="center" color="#COLOR_CODE"]"This is a song that's really dear to me. It's about dealing with my anxiety and having my wife helping me to do that and helping me through these scenarios. On this album, I found myself writing more and more honestly and openly about different sorts of issues."[/quote]
And if you haven't seen Black Veil Brides live for a while, here is a great update from the band. Andy Biersack and Co. are extending their tour with Asking Alexandria! Check out the list of BVB spring dates below!
More: Andy Black talks praise, loneliness and fans' role in new tour documentary
Black Veil Brides Spring 2018 Tour Dates:
04/28 – Jacksonville, FL @ Welcome To Rockville
04/29 – Birmingham, AL @ Iron City
04/30 – Knoxville, TN @ International
05/02 – Wallingford, CT @ Toyota Oakdale Theater
05/03 – Sayreville, NJ @ Starland Ballroom
05/04 – Richmond, VA @ The National
05/05 – Charlotte, NC @ Carolina Rebellion
05/07 – Springfield, MO @ Gillioz Theater
05/08 – Memphis, TN @ New Daisy Theater
05/09 – Oklahoma City, OK @ Diamond Ballroom
05/10 – Wichita, KS @ The Cotillion
05/12 – Sioux Fallls, SD @ The District
05/13 – Somerset, WI @ Northern Invasion
05/14 – Omaha, NE @ Sokol Auditorium
05/16 – Joliet, IL @ The Forge
05/17 – Ft. Wayne, IL @ Pierre's
05/18 – London, ON @ London Music Hall
05/19 – Columbus, OH @ Rock On The Range
Do you like what we're doing? If so, help us grow by sharing the article – this way we can keep providing you latest news and fun interviews with your favorite bands! Stay tuned with AlteRock Facebook and Twitter to never miss on the news about your favorite alternative music!