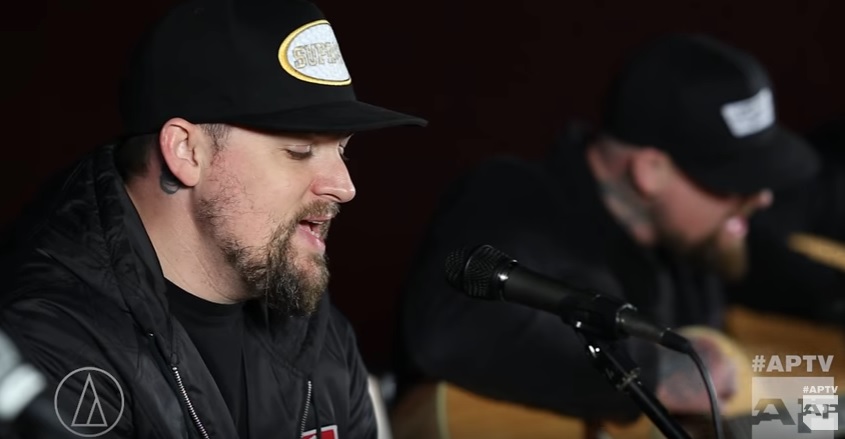 In addition, see how Joel & Benji Madden compete with actress Busy Philipps in a gift-wrapping contest
December 27, 2016
While the after-Christmas season is generally low-key in the music scene, Good Charlotte have got something in store for their fans to enjoy during the laid-back holiday period. They've just dropped a new acoustic video of 'Seasons', which they had performed for a group of fans before a recent show.
The original version of the track can be found on the band's self-titled debut album, released in 2000. Though the song isn't new, the performance surprises with the synchrony of the musicians' voices and the overall smooth relaxed feeling about it. Give it a look below.
Watch: GOOD CHARLOTTE & WAKA FLOCKA FLAME Unleash New Song 'Game On'
It seems that Joel & Benji Madden's Christmas celebration was well-prepared, as a couple of weeks ago the two paid a visit to the Michaels' show in order to compete with actress Busy Philipps in a gift-wrapping contest. The video was posted on Michaels' Youtube channel and can be seen below.
Listen: GOOD CHARLOTTE Launch Nostalgic Single '40 Oz. Dream' From Comeback Album
Share your thoughts in the comments, and join AlteRock Facebook and Twitter to stay tuned for rock and metal news.
https://youtu.be/RX4AFmrFs3k