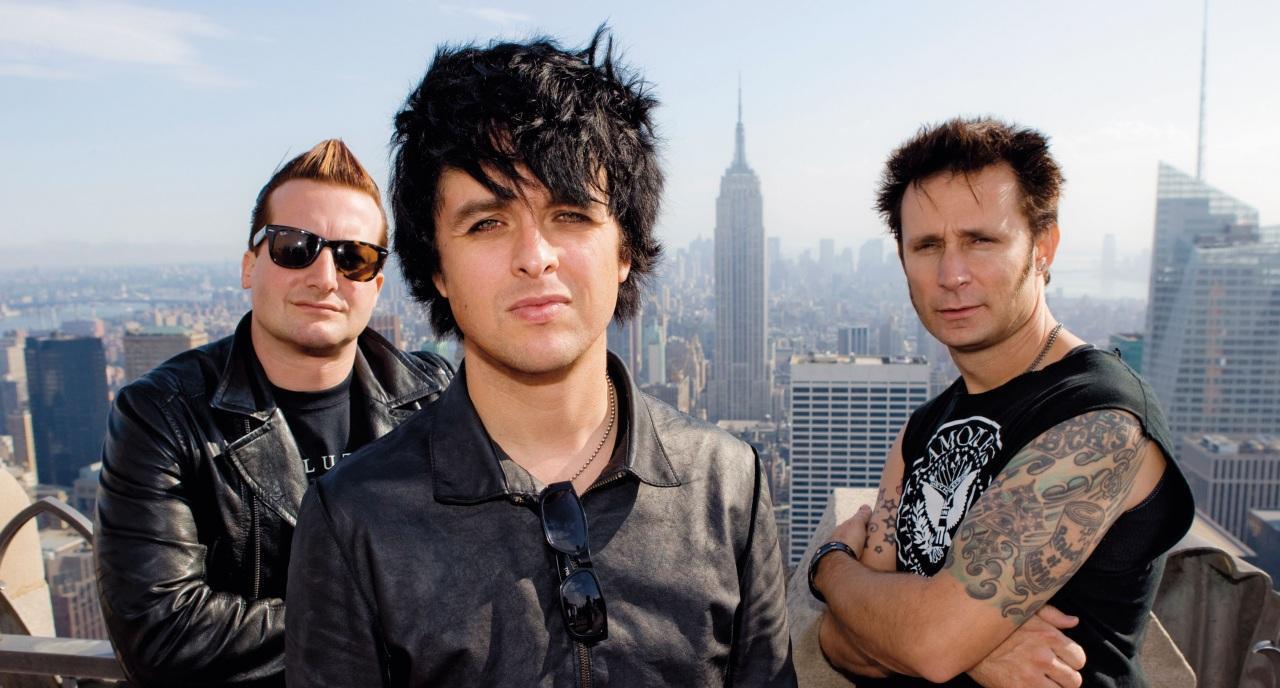 Billie Joe Armstrong has called out Enfield High School faculty director who had banned the school drama club's production of 'American Idiot' musical
January 27, 2016
Green Day's 2010 Broadway musical based on their seventh album American Idiot was a massive success for the band. In May 2015, a Enfield High School in Connecticut took the initiative to produce the musical but has recently received an announcement from the faculty director, saying the high school drama club will not put on the musical as the troupe (the Lamplighters) only had "a small number of extremely vocal people." The drama club then reportedly changed their plans to put on Little Shop Of Horrors instead. Green Day's frontman Billie Joe Armstrong has now called out the school on his Instagram page. Check out what he's written:
Earlier, Enfield's drama club began auditions for the American Idiot production, followed by the faculty director's announcement, which brought the process to the standstill. Here is what director concluded:
"Due to the mature content of the original production, I have been working with the publisher to modify the script, to ensure that it would be appropriate for a high school group to perform," says director Nate Ferreira in the statement. "This project was very successful, and we feel that the modified script and production notes maintain the integrity of the show, while removing profanity and the more adult scenarios in the original Broadway production. The publisher is even starting the process of turning our edited version of the script into their official 'School Edition' of the play, to allow other high schools to easily perform this play in the future.
Unfortunately, a very small number of extremely vocal people have complained about our choice of production. This led to Mr. Longey [principal Andrew Longey] and I meeting on Friday to discuss a change in our choice of production. To be clear, Mr. Longey did not force us to change – he and I took a long and careful look at all aspects of the show, and all arguments on either side," continues Ferreira. "At this late stage it is very difficult to switch to a different play, but I do feel that it is best for us to set aside American Idiot for the time being."
What are your thoughts on this Billie Joe's reaction and the whole story? Share your thoughts in the comments, and join Alterock Facebook and Twitter to always be in the know about your favorite rock bands!
[schema type="review" url="http://alterock.net/green-day-american-idiot-musical/" name="GREEN DAY Against Cancelling 'American Idiot' High School Musical" description="Billie Joe Armstrong has called out Enfield High School faculty director who had banned the school drama club's production of 'American Idiot' musical" rev_body="Enfield High School in Connecticut took the initiative to produce the musical but the plan has recently been rejected by faculty director. Green Day's frontman Billie Joe Armstrong has now called out the school for banning the musical." author="Tatiana Vinichenko" pubdate="2016-02-03″ user_review="5″ min_review="1″ max_review="5″ ]