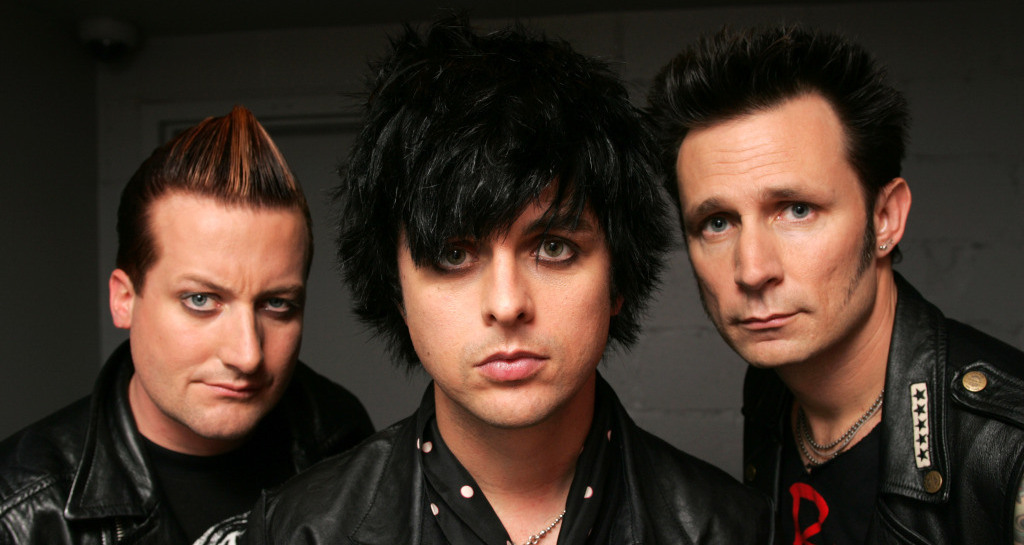 GREEN DAY have posted a hearfelt thank-you message to their fans on Instagram following Hall of Fame induction
April 23, 2015
Having been officially inducted into the Rock And Roll Hall Of Fame, Green Day's Billie Joe Armstrong has sent the following sweet message to the fans of the band on Instagram.
dear you
I can't express enough how much love is in my heart for all of you in our green day community.
for me to try to put it into words almost feels awkward.
sometimes I don't always like to use the word "fan". I think I can speak on behalf of me mike and Tre when I call you family or community. Because you all truly grew up together with us and shared this journey together.
this is more than an award. it's the privilege to play music, write songs and follow this psychotic passion called rock n roll.
and We share this honor together. because honestly YOU ARE our rock n roll hall of fame.
idiot nation forever
rage and love
Billie Joe