Jim Adkins, the front figure of JIMMY EAT WORLD, has posted a hand-written letter on Facebook today, saying he will be touring, quote, 'with myself and a guitar'
May 21, 2015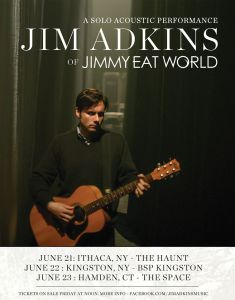 No, your favorite band isn't breaking up, don't you worry. It's just that Jim Adkins has chosen a creative way to explain to his fans on Facebook why he decided to play a few acoustic shows this summer and fall under his own name. A few days ago we updated you on his three upcoming June shows but now the musicians solo plans extend to fall 2015.
Adkins writes that he has actually been involved with some solo work earlier as well, playing acoustic benefit concerts in his home of Arizona. So he figured out it would be fun to go beyond the walls of his home. "This summer and fall of 2015 I will be touring with myself and a guitar," his letter reads. "Playing new solo material, rock band song and covers… I am trying to get to places I haven't been in a long time, or maybe ever".
The first acoustic gigs are as follows:
June 21: The Haunt – Ithaca, NY
June 22: BSP Kingston – Kingston, NY
June 23: The Space – Hamden, CT
Are you happy that Jim has decided to tour solo? Read his letter below, leave us your comments below and stay tuned with Alterock Facebook and Twitter to never miss on the news about your favourite alternative music!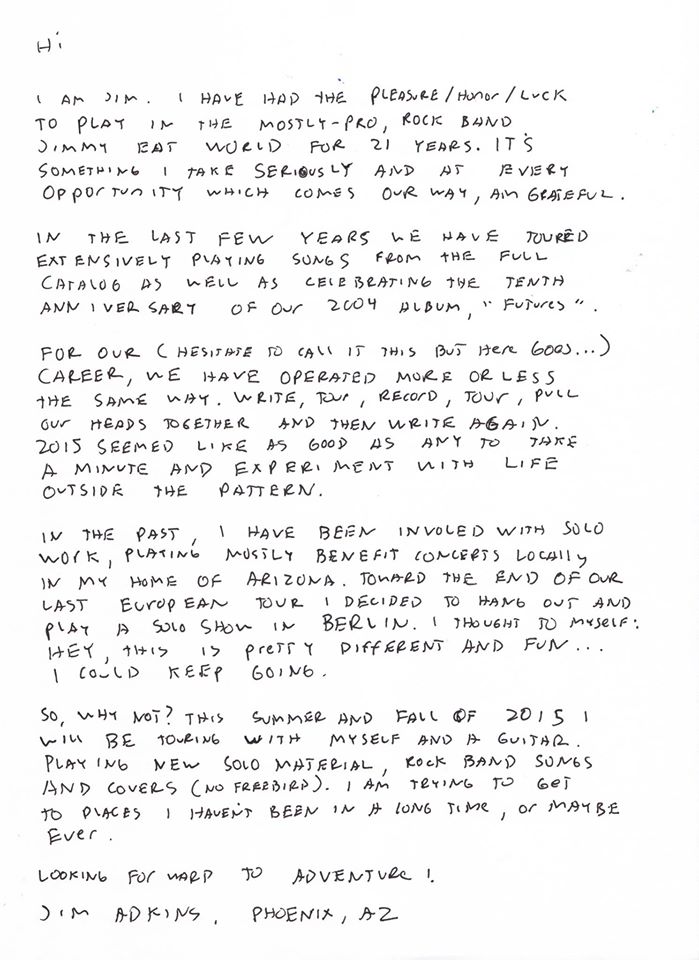 Feature photo: AS @ Mainstage DE
 [huge_it_slider id="1″]