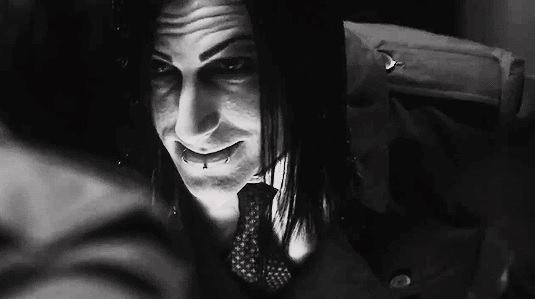 Prior to the official release, the band had debuted 'Eternally Yours' live in Arizona
January 27, 2017
Motionless In White have dropped their new song 'Eternally Yours,' featured on their upcoming album, Graveyard Shift. Also, a few days ago the band surprised their fans in Arizona by debuting 'Eternally Yours' live for the first time. The show took place on January 13 at the Marquee Theatre in Tempe, AZ. Watch the live footage at this location.
More: Find out who MOTIONLESS In WHITE's singer follows on Twitter
The band's vocalist Chris Motionless has recently told Alternative Press that the new album is heavier than their previous two:
"As of right now, it's a pretty nonstop, pretty heavy, pretty big, full record," the frontman said. "There's not a whole lot of instrumental stuff, there's not a whole lot of the more mellow electronic tracks that we have. It'll happen again in the future, just on this record it didn't, and I'm excited to see what fans think about a record that's a lot heavier than the past two."
What's the band up to these days? Motionless In White are currently on the road, touring the States with Falling In Reverse and Issues. It's not known yet who is filling in on keyboards on the current tour following Josh Balz's recent departure from the band. If you'd like to catch MIW live on this tour leg, check out the dates and locations below.
More: Chris Motionless shows what the future of rock looks like
Check out the official track 'Eternally Yours' below.
The End Is Here Tour Dates:
Jan 27 New York, Ny – Hammerstein Ballroom
Jan 28 Philadelphia, Pa – The Fillmore
Jan 29 Silver Spring, Md – The Fillmore
Jan 31 Boston, Ma – House Of Blues
Feb 01 Pittsburgh, Pa – Stage Ae
Feb 02 Chicago, Il – Riviera Theatre
Feb 03 St. Louis, Mo – The Pageant
Feb 05 Denver, Co – The Fillmore
Feb 06 Salt Lake City, Ut – The Complex
Feb 08 Seattle, Wa – Showbox Sodo
Feb 09 Portland, Or – Roseland Theater
Feb 11 San Francisco, Ca – The Warfield
Feb 12 San Diego, Ca – House Of Blues