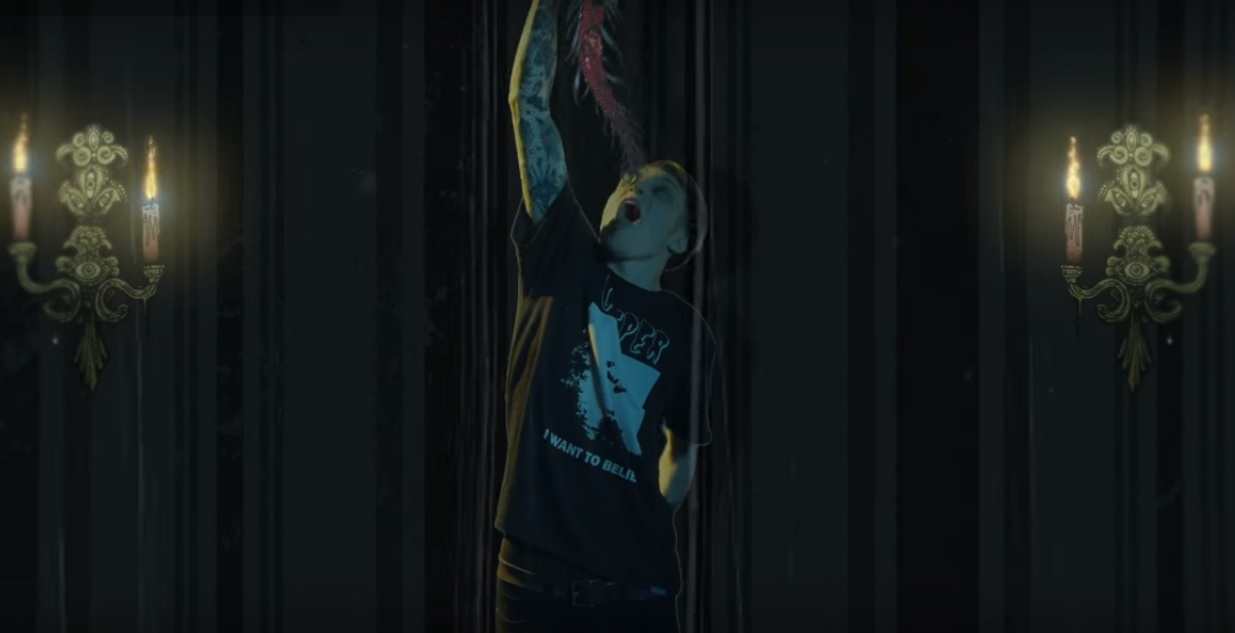 Neck Deep share a performance/animation music video for 'Serpents'
March 10, 2016
Skyrocketing rockers from Wales, Neck Deep, have launched quite a creepy music video for their song 'Serpents', which is a performance/animation video. This is the third single from their sophomore effort Life's Not Out To Get You, released in August 2015 via Hopeless Records. Watch the 'Serpents' musoc video below.
Watch more: NECK DEEP showing their bold punk side in the music video for 'Gold Steps'
Neck Deep are currently rocking a co-headlining AP Tour with State Champs. Check out the tour dates routing below to catch the band live this spring/summer.
Share your thoughts in the comments, and join Alterock Facebook and Twitter to stay tuned for rock and metal news.
Neck Deep Tour Dates (via Altpress):
March 10 – Theatre of Living Arts – Philadelphia, PA
March 11 – Webster Hall – New York, NY
March 12 – Paradise Rock Club – Boston, MA
March 13 – Upstate Concert Hall – Clifton Park, NY
March 16 – Las Palmas Race Park – Mission, TX
March 18 – Des Moines Embassy – Austin, TX
March 19 – QuikTrip Park – Dallas, TX
March 29 – Backstage – Paris, France
March 30 – MOD Box – Hasselt, Belgium
April 1- MTC – Cologne, Germany
April 2 – Headcrash – Hamburg, Germany
April 3 – Melkweg – Amsterdam, Netherlands
April 4 – Music & Frieden – Berlin, Germany
April 6 – Schlachthof – Wiesbaden, Germany
April 7 – Kelllerklub – Stuttgart, Germany
April 9 – Rockplanet – Cervia Ra, Italy
April 10 – Legend Club – Milan, Italy
April 11 – Strom – Munich, Germany
April 12 – Arena – Vienna, Austria
April 13 – Dynamo – Zurich, Switzerland
April 14 – WarmAudio, Decines Charpieu, France
April 16 – Guildhall – Southampton, United Kingdom
April 18 – Uni – Newcastle, United Kingdom
April 19 – Beckett – Leeds, United Kingdom