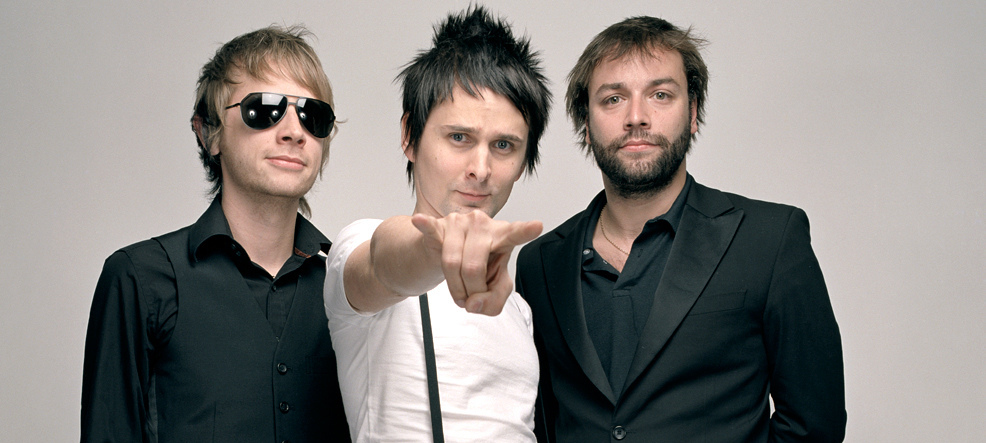 Check out what your favorite rockers are treating their fans to on the upcoming Record Store Day
March 9, 2016
A big day, Record Store Day will take place on Saturday, April 16. And you can expect a lot of tasty limited releases this time, including rare, previously unreleased and b-side treasures from Gerard Way, Muse, Deftones, Disturbed, Linkin Park, and many others. You can search for the new records at one of the thousand independently-owned record stores in the US or one of the record stores in other countries.
So what have rockers got to offer us this year?
Muse are dropping a seven inch Reapers disc and a previously unreleased live version of Reapers (Live at Köln).
Linkin Park are putting a red and black splatter vinyl of the Road To Revolution onto the record store shelves, plus a DVD of their 2008 Milton Keynes National Bowl live footage.
Disturbed are going to surprise their fans with a 12 inch disc featuring their increadibly successful cover for 'The Sound Of Silence' and an unreleased instrumental version of this song.
Bring Me the Horizon are releasing a Live From Maida Vale seven inch picture disc.
My Chemical Romance's frontman Gerard Way is releasing the Pink Vinyl seven inch single with two unreleased tracks from his solo album Hesitant Alien, titled 'Pinkish' and 'Don't Try.'
Deftones are treating their fans to the B-Sides & Rarities two LP gold vinyl plus a DVD full of videos, photos and more. Other exclusive vinyls come from Halestorm, Rob Zombie, Puscifer, GWAR, Killswitch Engage, Iron Maiden and many more. Be sure not to miss Record Store Day treasures this April.
An ambassador to represent the event this year is… Metallica. The Record Store Day ambassadors will release a special live album, Liberté, Egalité, Fraternité, Metallica! – Live at Le Bataclan. Paris, France – June 11th, 2003. The proceeds from the album sales will support the Fondation de France's Give For France charity.
Record Store Day is held on the third Saturday of April every year since 2008 to celebrate the record store experience and support independently-owned stores around the world.
Which of the limited releases are you most excited about? Why? Share your thoughts in the comments, and join Alterock Facebook and Twitter to stay tuned for rock and metal news.