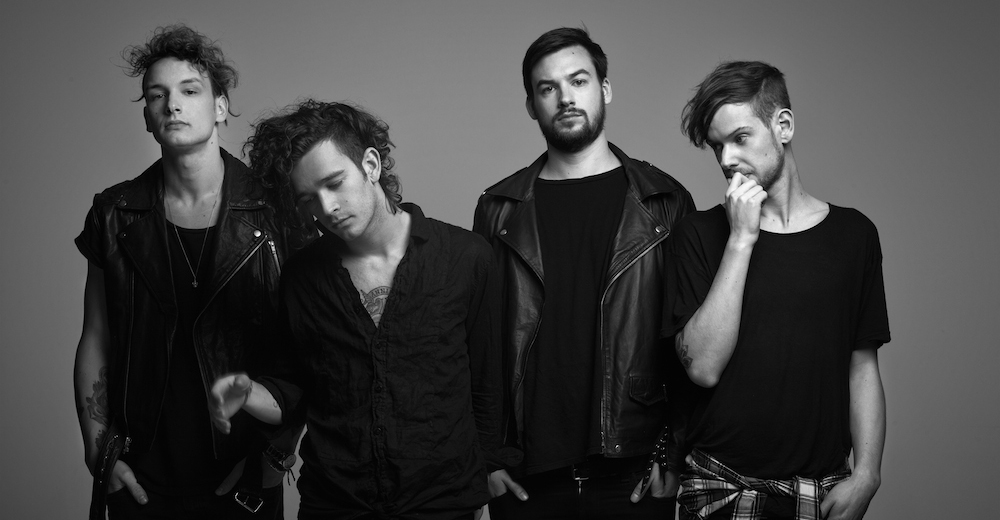 The 1975, whose new record comes out Feb 26, will hit the road in the US and Canada for their April/May North American tour
December 3, 2015
Manchester band The 1975 has just announced a North American tour, proming their upcoming studio record with a very long title, I Like It When You Sleep, For You Are So Beautiful Yet So Unaware Of It. Special fan pre-sale will kick off next Wednesday, December 9. General ticket sale will beign Friday, December 11.
More: Watch THE 1975 official video for 'Love Me' here
Special pre-sale means that fans who pre-order a physical copy of the new album before 12:00 p.m. PT on December 8 will receive a unique pre-sale code that can be used between 9:00 a.m. and 12:00 p.m. local time on Wednesday, December 9.
The album is due out February 26 via Dirty Hit/Polydor. The tour dates can be found below.
The 1975 North American Tour Dates:
Apr 18 – Los Angeles, CA – Shrine Expo Hall
Apr 23 – Las Vegas, NV – The Chelsea at The Cosmopolitan
Apr 26 – Portland, OR – Arlene Schnitzer Concert Hall
Apr 27 – Vancouver, BC – UBC Thunderbird Arena
Apr 28 – Seattle, WA – WaMu Theatre
May 2  – Denver, CO – Red Rocks Amphitheatre
May 3  – Kansas City, MO – Starlight Theatre
May 4  – Tulsa, OK – BOK Center
May 5  – Austin, TX – Austin 360 Amphitheatre
May 7  – Houston, TX – CWM Pavilion
May 8  – New Orleans, LA – Champions Square
May 10 – St. Augustine, FL – St. Augustine Amphitheatre
May 11 – Miami, FL – Bayfront Park Amphitheatre
May 17 – Brooklyn, NY – Barclays Center
May 18 – Lowell, MA – Tsongas Center
May 20 – Toronto, ON – TD Echo Beach
May 21 – Rochester Hills, MI -Meadow Brook Theatre
May 22 – Columbus, OH – LC Pavilion
May 24 – Milwaukee, WI – Eagles Ballroom
May 25 – St. Paul, MN – Roy Wilkens Auditorium