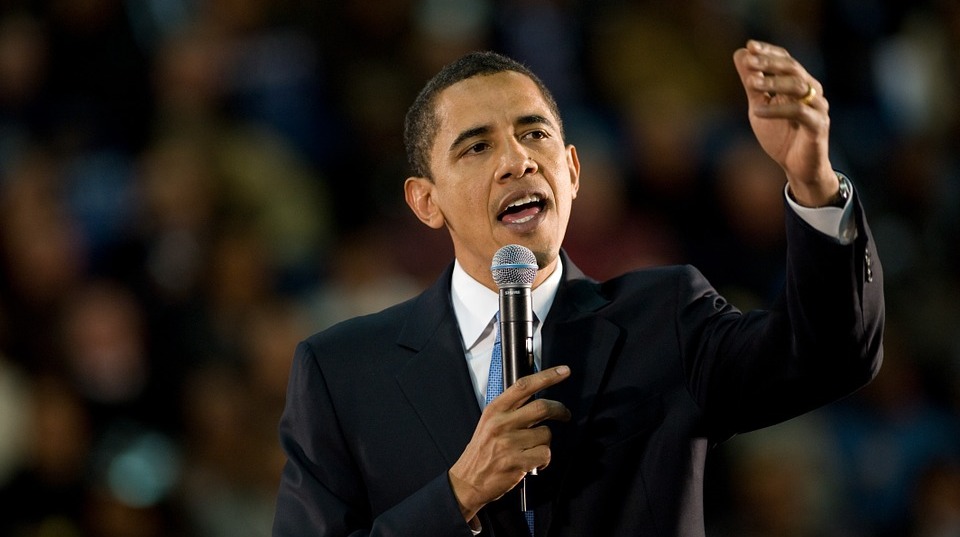 The most hilarious video of Obama pronouncing Korn's lyrics has just dropped – check it out!
December 2, 2015
Maybe, as Obama pointed out recently, he is not the lead singer from Korn, but he surely could substitute Jonathan Davis on tour, judging by this awesome 'Freak On A Leash' version below.
Davis told Rolling Stone he was "shocked and taken aback" by Obama's namecheck. "I was asleep and then around six or seven in the morning, my phone starts going off. I look over and someone had just texted me 'The president just said your name during this Medal Of Honor ceremony.' I'm just like 'whatever' and went back to sleep, but [my phone] kept going," said the singer. "I couldn't believe it. It's really cool. The President of the United States gave me props for being there for a Medal Of Honor recipient. Groberg went through hell." (via Blabbermouth)
Florent Groberg, a former Army captain who tackled a suicide bomber in Afghanistan and was badly injured in the 2012 attack, was awarded the Medal of Honor. He is now medically retired from the Army.
Be the first to share it, post your comments below, and join Alterock Facebook and Twitter to always be in the know about your favorite rock bands!