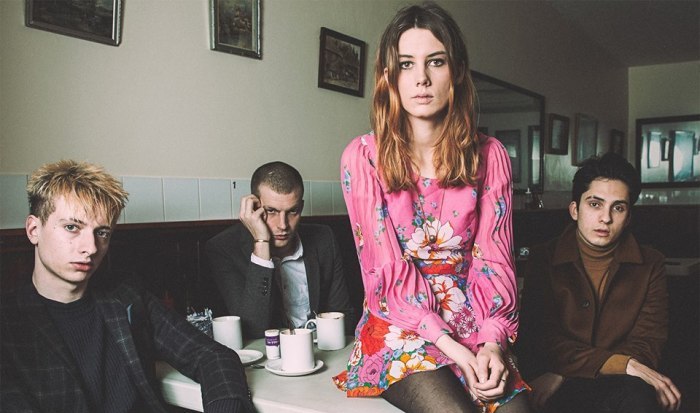 The new edition adds 18 songs to the original 12 tracks and comes as a double vinyl and CD of rarities
June 22, 2016
London-based alt-rockers Wolf Alice are releasing a box-set edition of their album My Love Is Cool, adding 18 songs to the original 12-track record.
The box contains a 10-song CD, titled B-Sides, Demos And Shit, where you will find five B-sides and demos of 'Movie Of Your Life', 'Destroy Me', 'Wednesday', 'Bros' and 'Swallowtail'. On top of that, the set features repressings of their early EPs, 'Creature Songs' and 'Blush'.
The special edition is special in every possible way: it's a heavyweight double vinyl with a hardback book, which consists of 40 pages of rare photos and a strip of photo booth pictures from 'My Love In Cool' artwork. The vinyl is due out August 19.
But it's not all there is for today in Wolf Alice's camp. Ellie Rowsell and Co. have also shared the music video for their new single 'Lisbon'. Those who are used to seeing Wolf Alice's performance videos or music videos telling a story, might be scratching their heads, watching this first animated clip from the band.
Directed by Eat The Danger, the Irish animated studio which worked on Courtney Barnett's 'Dead Fox' video, 'Lisbon' is supposed to depict a surreal fairytale of love, loss and sadness (via NME). You can watch the new video below.
Share your thoughts in the comments, and join Alterock Facebook and Twitter to stay tuned for rock and metal news.