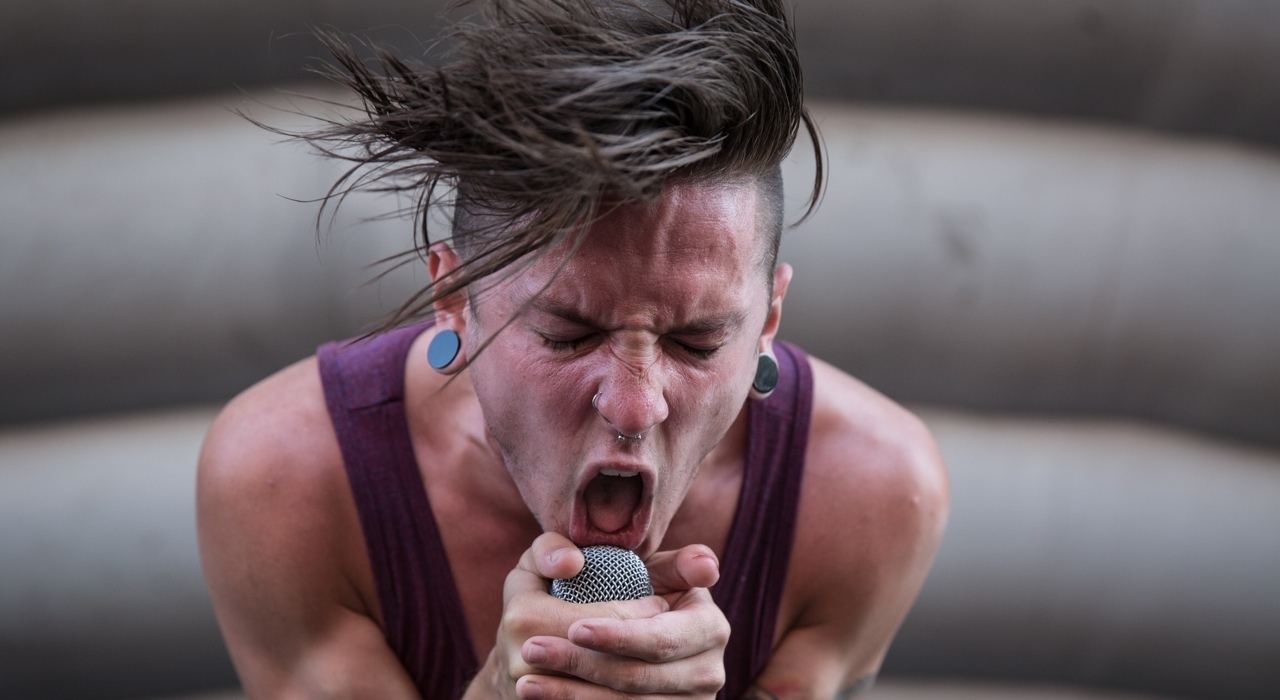 During the show in Pomona, California, Telle Smith did a 12ft stage dive and severely injured himself
November 19, 2015
Last week, while performing in Pomona, California, The Word Alive's singer Telle Smith was brave enough to first do a backflip and then stage dive, which unfortunatelly didn't end well – the singer broke one rib, fractured another one and also broke a bone in his spine. The singer tweeted after the incident: "I think I tied the record for worst show injury… 1 broken rib, 1 fractured rib and a broken back. Went a little TOO big in Pomona!"
Watch the video footage of the stage dive:
Nevertheless, the band is going to play the remaining four dates of their Apollo X Tour in the US with Motionless In White and Devil Wears Prada. The show must go on, and so it will. The Word Alive took to their official Facebook page to say that there won't be any cancellations following the vocalist's injuries. However, there won't be moving either on the part of the singer, the guys admit. "We told you that if TWA ever has missed a show it was because we absolutely couldn't play and this should prove that!" – reads the official statement.
Telle Smith is known for his awesome backflips and stage dives but of course it will take quite a while to recover.  The singer wrote on Twitter several hours ago: "For those asking, recovery time is estimated at 3-4 months so I'll be back at it hard in 2016!! Backflips included once I'm 100%"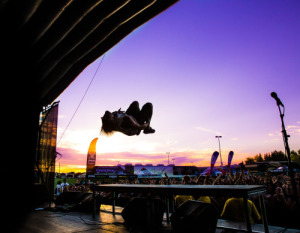 Read Smith's Twitter posts below regarding the injuries. What are your thoughts on the vocalist's stage dive and its consequences?
I think I tied the record for worst show injury… 1 broken rib, 1 fractured rib and a broken back. Went a little TOO big in Pomona! #fml

— Telle Smith (@TelleTWA) November 19, 2015
For those asking, recovery time is estimated at 3-4 months so I'll be back at it hard in 2016!! Backflips included once I'm 100% — Telle Smith (@TelleTWA) November 19, 2015
Waking up to your support means the world. Just glad it was me who got hurt & not one of you! A 12ft stage dive might have been a bit much

— Telle Smith (@TelleTWA) November 19, 2015