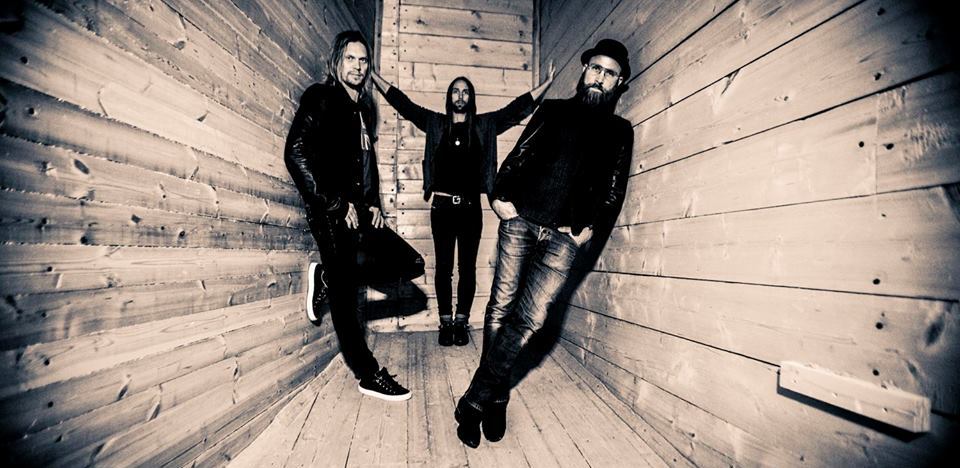 VON HERTZEN BROTHERS have released a new song, Trouble, from their upcoming album, New Day Rising (out March 20)
March 2, 2015
Von Hertzen Brothers shoot surprise after surprise. Today, it's the second official single, "Trouble", from the band's forthcoming album, titled New Day Rising. VHB have coupled the release of this powerful song with an atmospheric crow-themed lyric video, which you can check out below. In case you've missed the recent video for the debut single off the new record, also titled "New Day Rising", scroll down and enjoy it.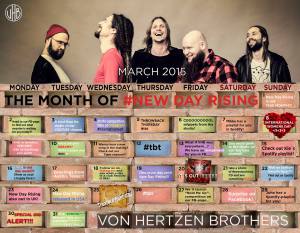 Von Hertzen Brothers' sixth album, New Day Rising is out as soon as March 20. Meanwhile, the guys are doing their best, trying to entertain their fans. "Well, as they say, 'a watched pot never boils' and thus we have come up with some special treats for you (and stuff to keep you busy)," the band's Facebook message reads. "Starting today, there'll be all kinds of stuff happening on our social media sites". One of such fan treats is the "calender picture", a funny creative calendar, where Von Hertzen Brothers have marked all kinds of band events, revolving around the upcoming release (click on the picture on the right to see the calendar in full). The musicians are taking their keep-in-touch-with-your-fans job really seriously, and not in vain. New Day Rising is one of the very anticipated alternative rock albums this month.
Check out the videos for Von Hertzen Brothers' new singles and leave your thoughts on AlteRock Facebook and Twitter pages!
Read also: Von Hertzen Brothers reveal details of the upcoming album, New Day Rising
[huge_it_slider id="1″]