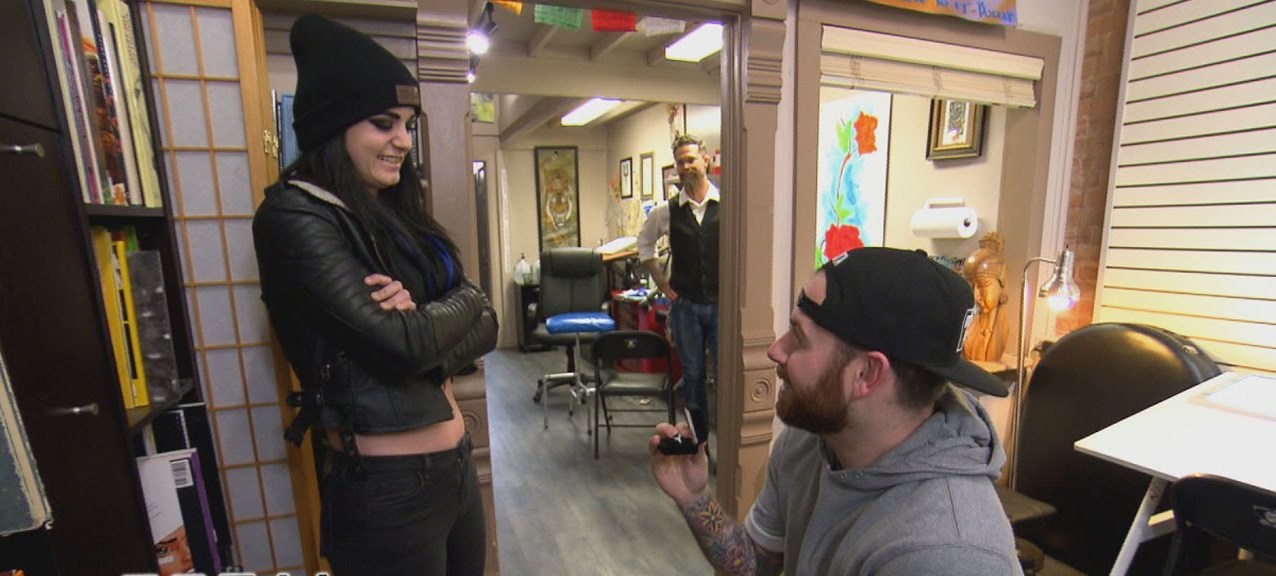 This was definitely a day to remember for the band's guitarist Kevin Skaff and his girlfriend, WWE Diva Paige, as Skaff proposed to his girlfriend on reality series Total Divas
September 22, 2015
A Day To Remember guitarist Kevin Skaff was a guest on a recent episode of E!'s reality series Total Divas, where he publicly proposed to his girlfriend, famous WWE Diva Paige. Has she accepted Skaff's proposal? Watch the fragment below to find out!
It's worth reminding that earlier, Emarosa frontman Bradley Walden also appeared on Total Divas, when Paige was his girlfriend. However, back then the pair ended up fighting over moving in together and many more disputed areas.
Watch the video of Kevin Skaff's proposal, share your thoughts in the comments, and join Alterock Facebook and Twitter to always be in the know about your favorite rock bands!
[huge_it_slider id="1″]