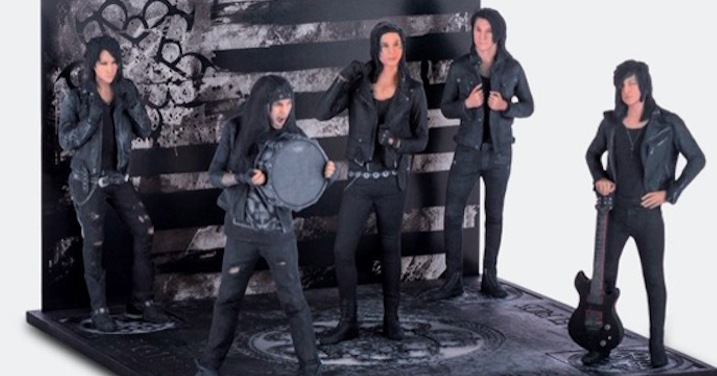 The band has a sweet surprise for their hardcore fans – a limited edition action figures of themselves
November 12, 2015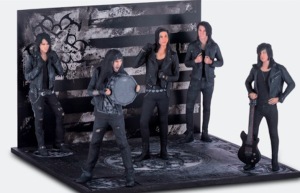 Black Veil Brides have introduced limited edition action figures of themselves, 3D Printed Figurines. You can buy each member separately, or the whole band in a set. Black Veil Brides wrote in their Facebook post that their site crashed within a few minutes after the figures went on sale.
The band's updates do not stop here. Andy Biersack of Black Veil Brides has joined the project HeartSupport: the Restore Program to express his support and contribute his personal story to help those in struggle. A few years ago, August Burns Red frontman Jake Luhrs founded the online non-profit organization HeartSupport, "a home away from the venue so that no music fan has to struggle alone". The project is now activating its next chapter: the Restore Program, to which many rock stars have already cotributed, including members of Memphis May Fire, Blessthefall, Miss May I and We Came As Romans.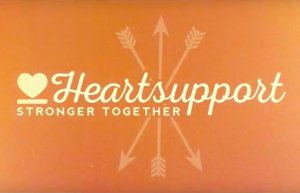 "We've seen how far our community has gone to help encourage one another to find healing, so we wanted to bring more depth by giving them an actual program to take an actual step in making a personal change for themselves," explains August Burns Red frontman, the founder of the organization. "This is that step: the 'Restore' program—helping those recognize their wounds from the past so they can zero in on their habits, find healing, and make a mental change for the better." You can show your care and donate to HeartSupport on their website.
Leave us your comments below and stay tuned with Alterock Facebook and Twitter to never miss on the news about your favorite alternative music!
[huge_it_slider id="1″]