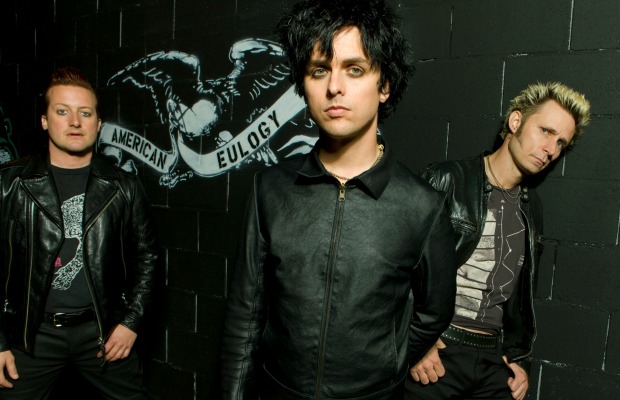 Green Day Authority website spread the news that the band have finished work on the new record
August 2, 2016
Frontman Billie Joe Armstrong has announced that in a little bit more than a week, on August 11, Green Day will release a new song, titled 'Bang Bang.'
Green Day's fan-site Green Day Authority has reported that the band's new album is now finished, so the official announcement from the rockers must follow soon. In addition, Green Day will visit radio station LIVE 105 for a private listen next week.
Watch: Billie Joe Armstrong Invites Rockstar Joan Jett for Surprise Show at Geezer Premiere
In 2015 Green Day shared teaser after teaser, showing themselves recording new material. The band's last release to date was 2012's trilogy, ¡Uno!, ¡Dos! and ¡Tré!.
Year 2015 was also a significant one for Billie Joe and his mates as they were inducted into the Rock And Roll Hall Of Fame. It was Fall Out Boy's "duty" to induct their colleagues on the music scene.
More: GREEN DAY Against Banning 'American Idiot' High School Musical
Are you excited to hear the band's new music? Be the first to leave your comments, share the article, and stay tuned with Alterock Facebook and Twitter to never miss on the news about your favorite alternative music!